Bear and Albas
May 8-28, 2023
The first bear we saw in our yard this year had a shoulder hump.
Three weeks later we saw what looked like the same bear on the road to Albas.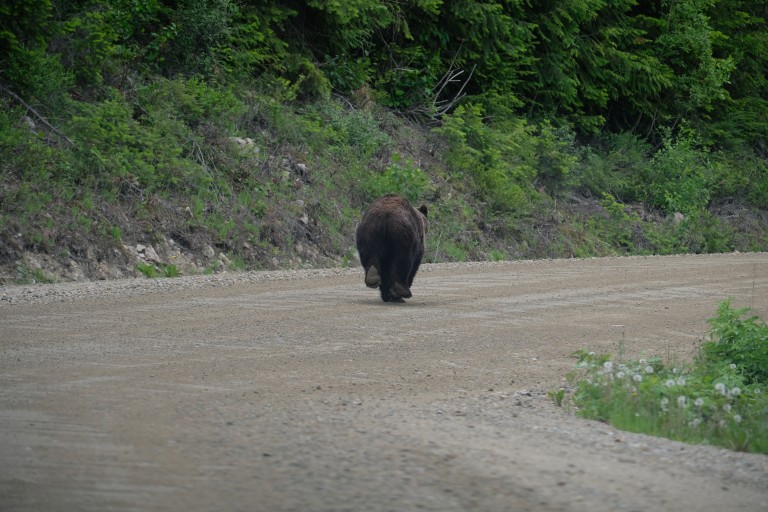 We hiked the Albas Falls loop clockwise, as suggested.
There are fish in Celista Creek. Yes, Celista Creek is nowhere near Celista.