Solar Eclipse and Yellowstone
August 19-27, 2017
We decided to view the total solar eclipse of 2017 near Rexburg, Idaho and go to Yellowstone National Park afterwards. We were not the only ones. Crossing the border two days before the eclipse took four hours! After 13 hours on the road, we decided to spend the night at the Chevron truck stop in Moses Lake. We were supposed to be in Coeur D'Alene. With the untravelled distance added to our second day, the drive to Beaver Creek, near Yellowstone, took 12 and a half hours.
We met a group of cars at the highway 87 intersection the following morning and then joined the continuous stream of cars on highway 20.
It didn't look like we were going to make it to the path of totality so we started checking the GPS for back roads. We identified Mesa Falls Scenic Byway and were joined by a few other cars. A large number of people and two washrooms at Bear Gulch convinced us to stop and setup. Bear Gulch was just inside the path of totality so we saw about 40 seconds of total eclipse.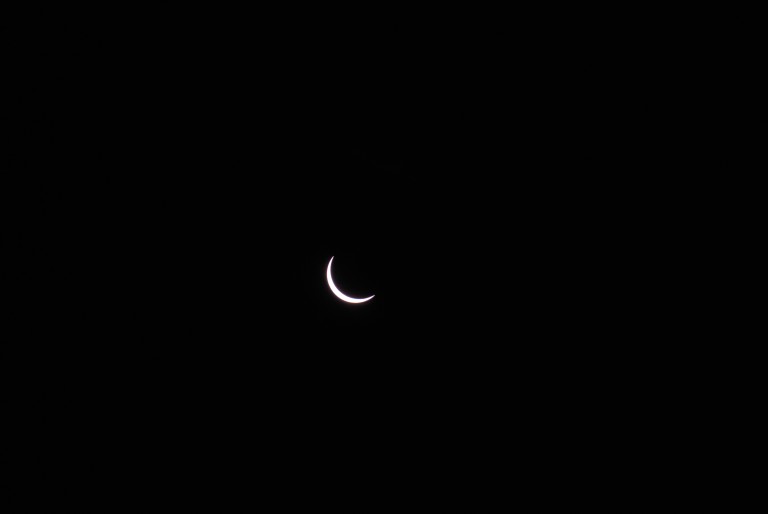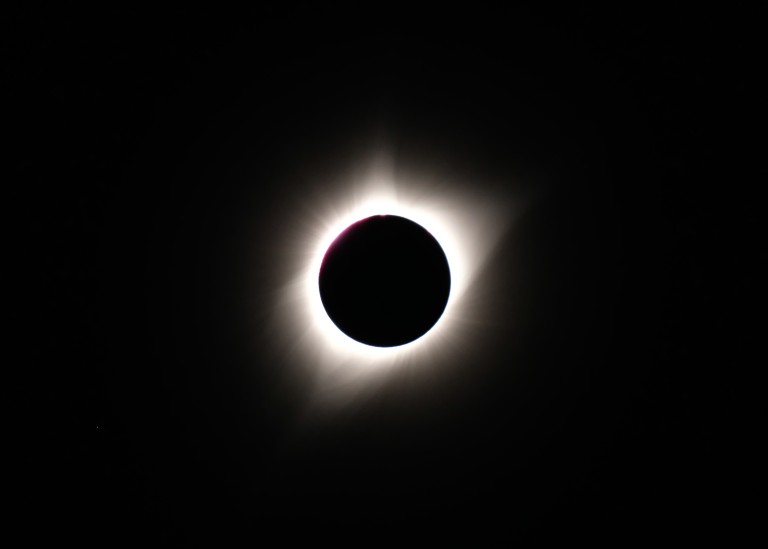 After the eclipse, Mesa Falls was a popular stop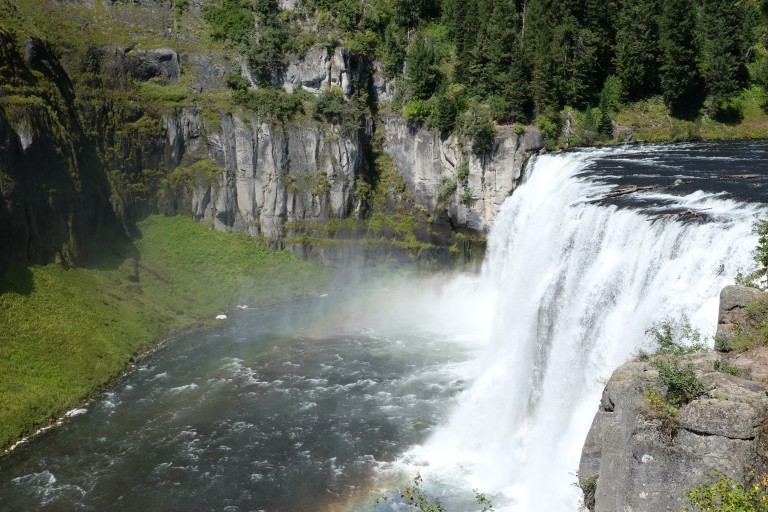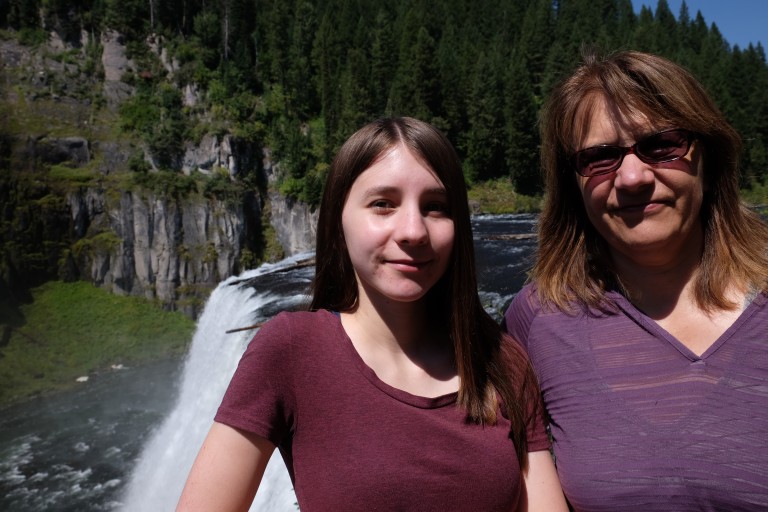 Tuesday, we went to the Old Faithful and West Thumb areas of Yellowstone National Park. We should have done them in the reverse order but we didn't know that because we hadn't bought the Photographing Yellowstone book yet.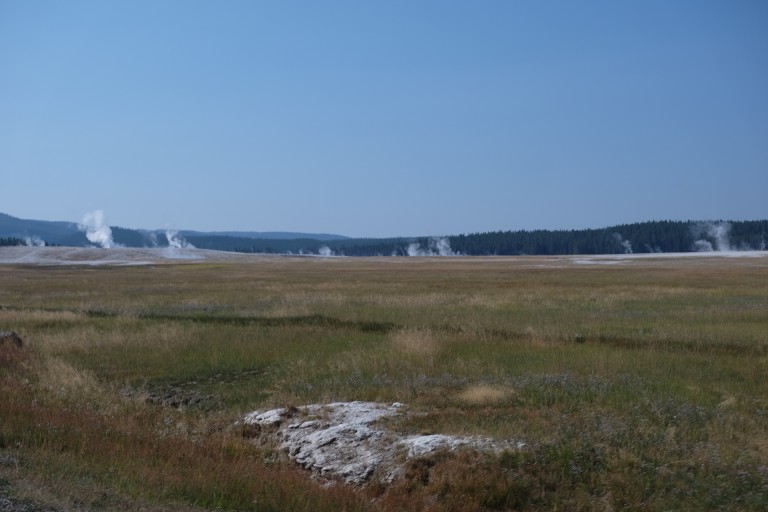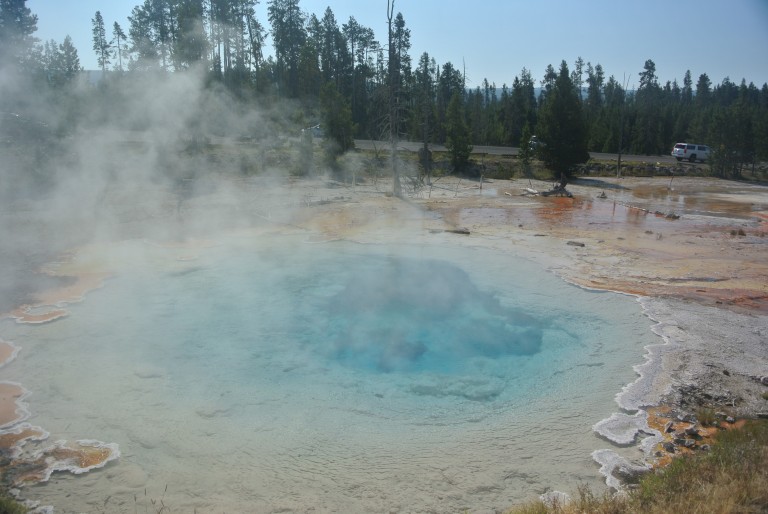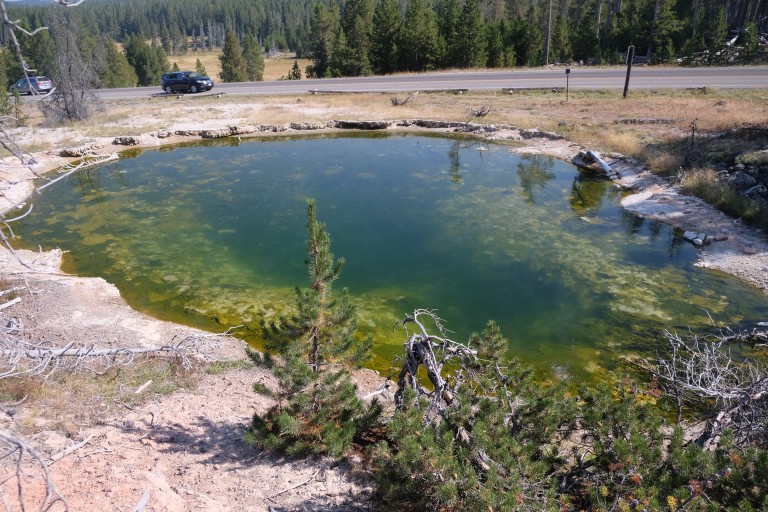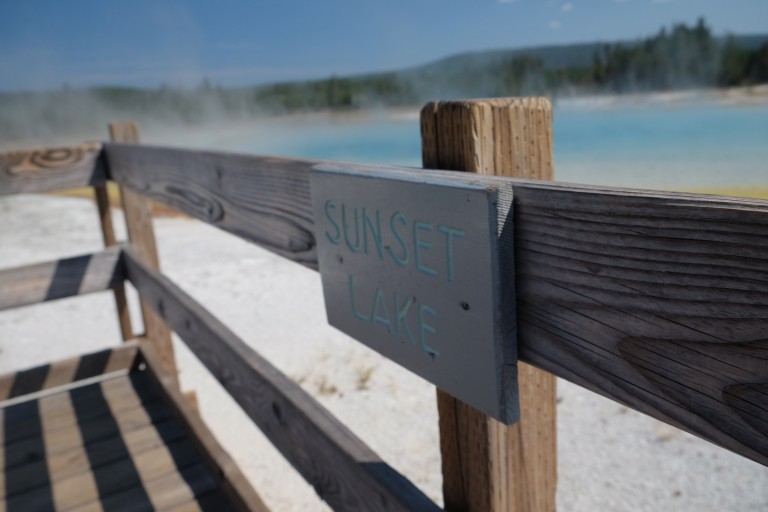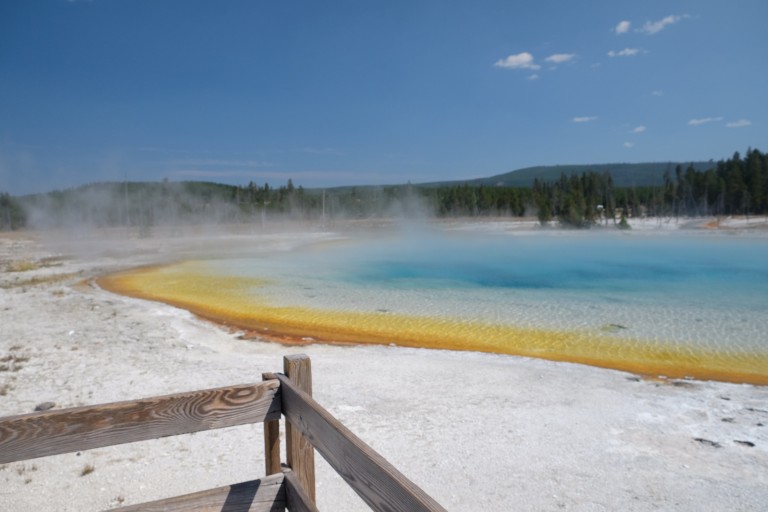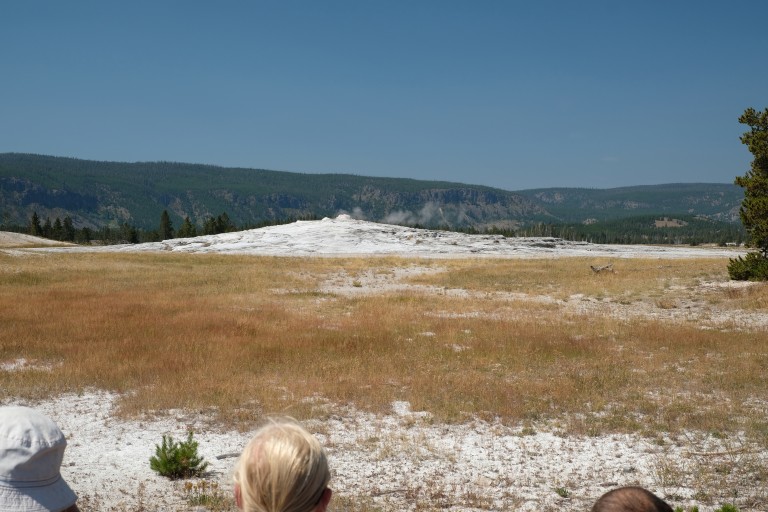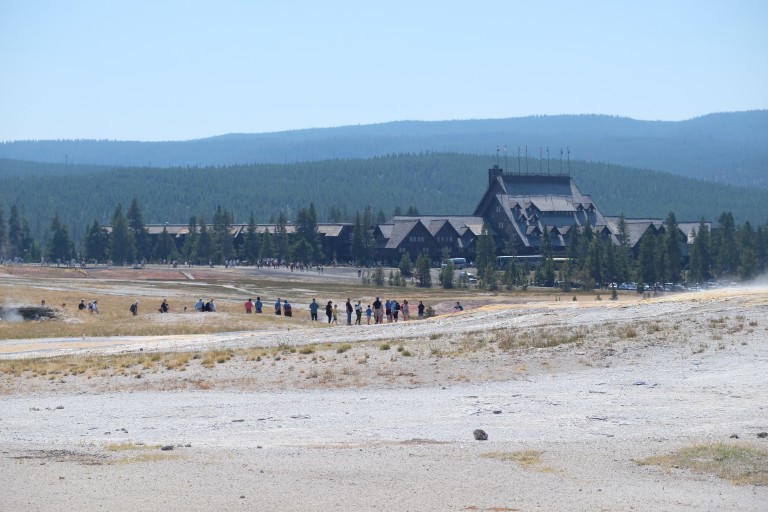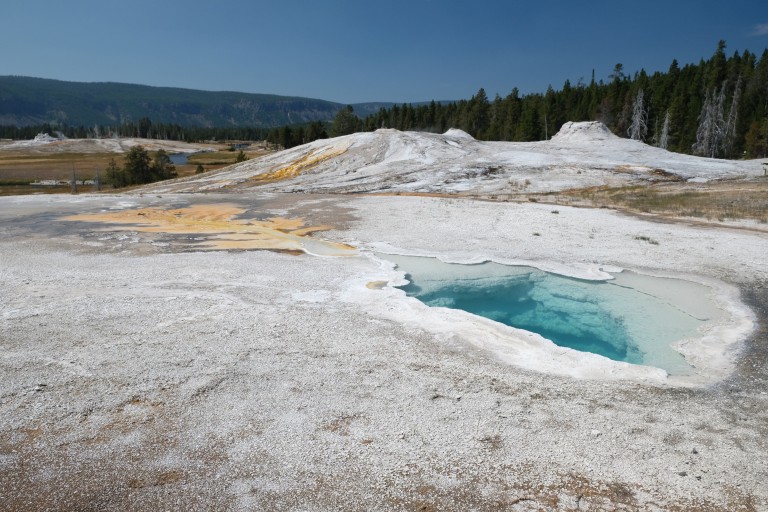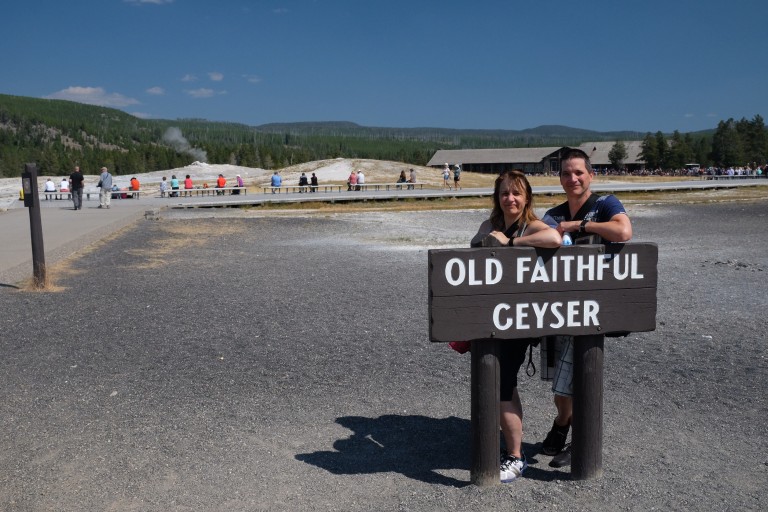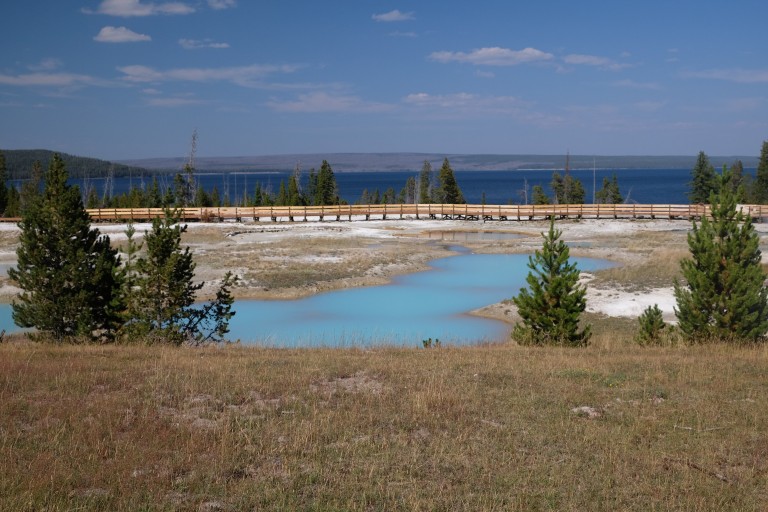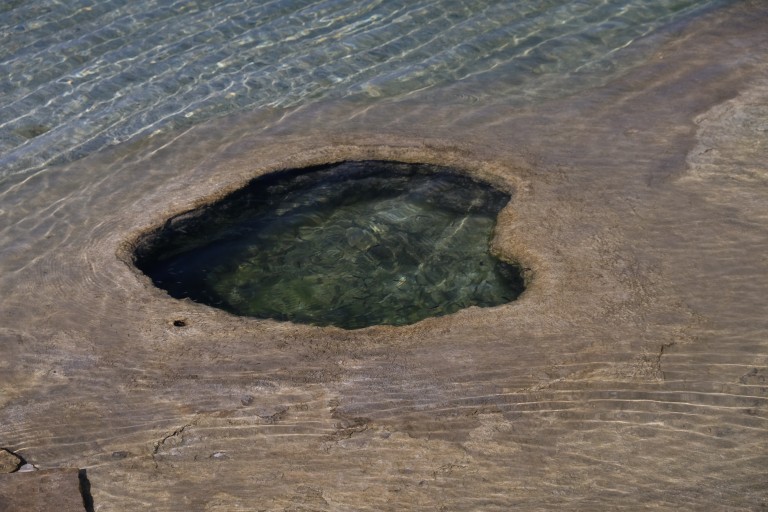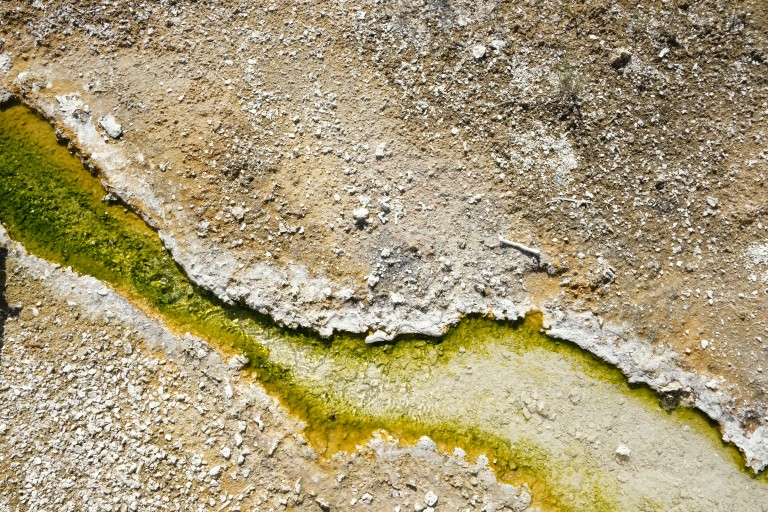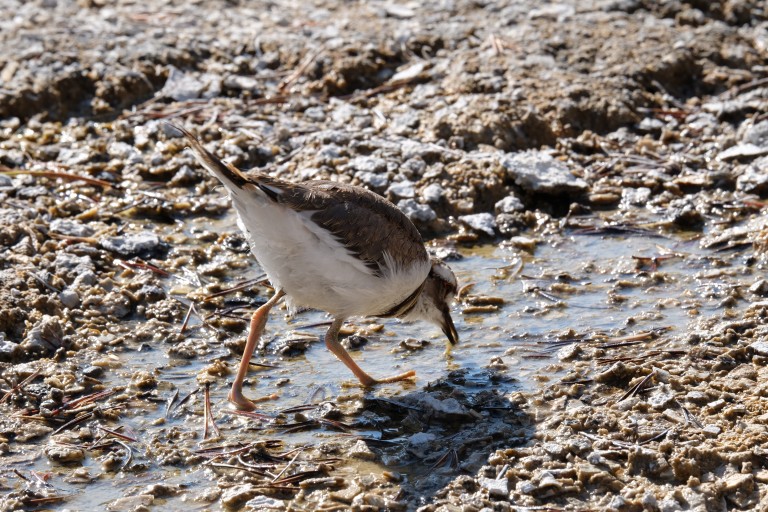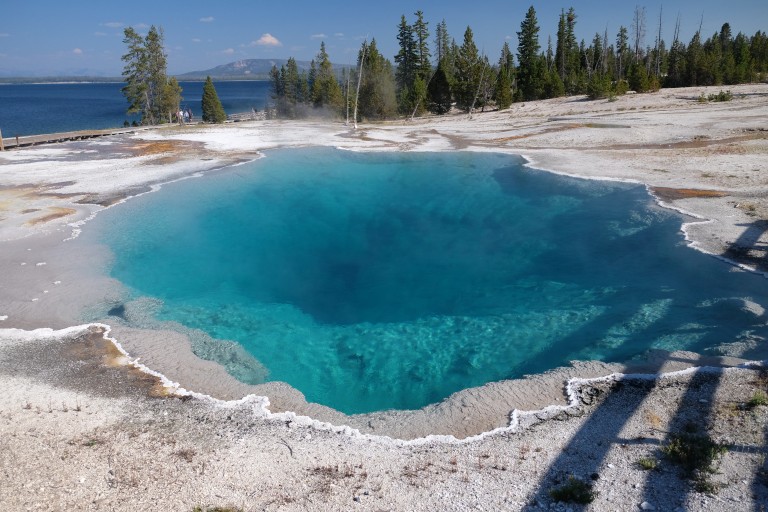 On our way to our second day at Yellowstone, we stopped to take a photo of Earthquake Lake and the slide that caused it.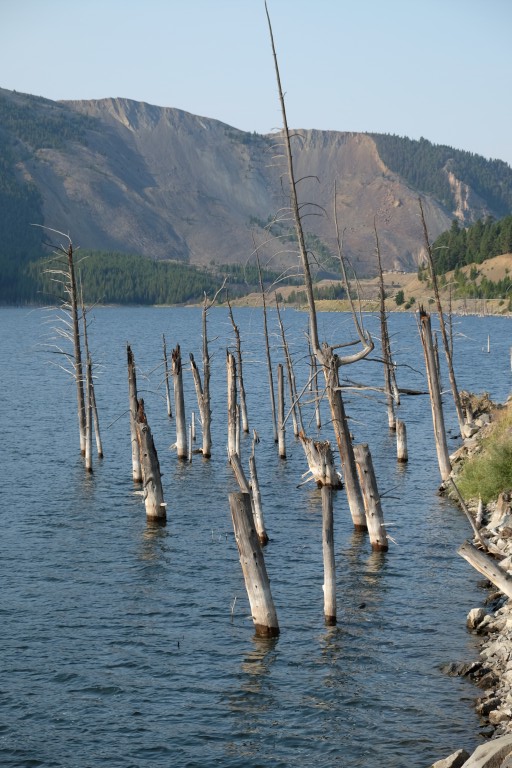 Our first stop of the second day was to photograph Electric Peak and its reflection in Swan Lake. However, we were late and it was too windy for reflection photos. We did see the swans.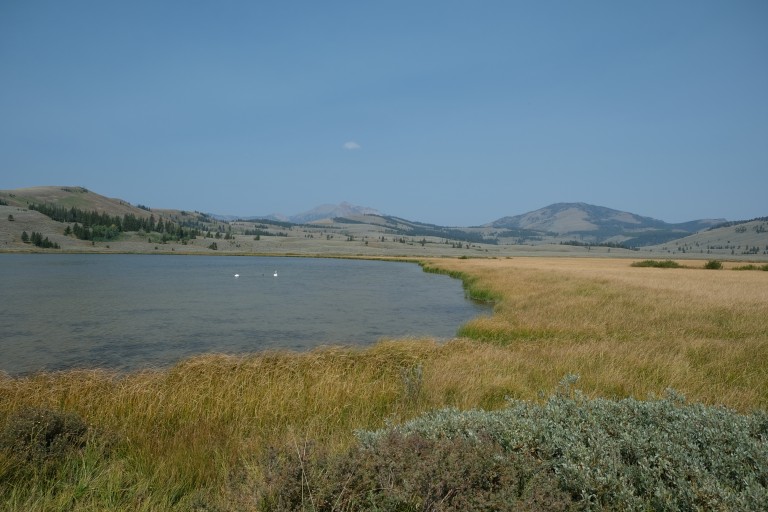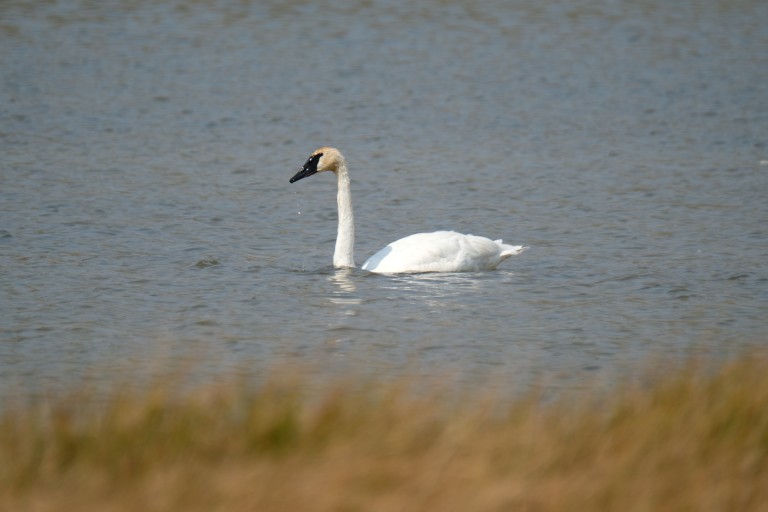 Lunch was at Sheepeater Cliff but there were no marmots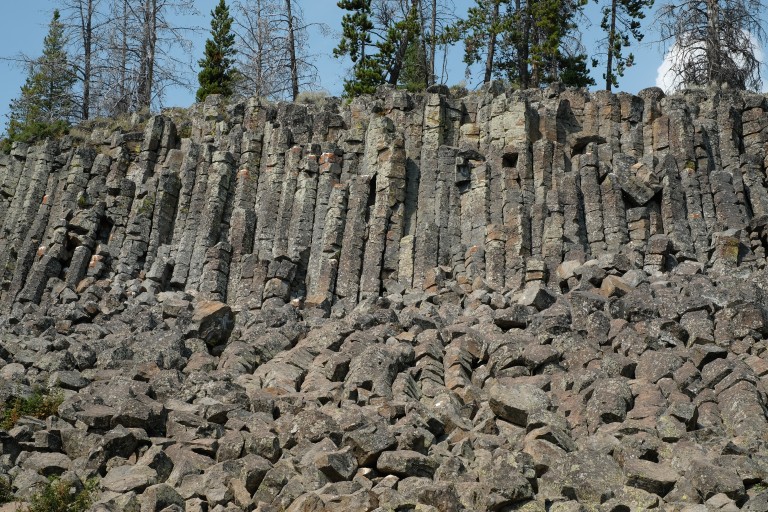 Next, we were off to Mammoth Springs which Jim expected to be boring. He was wrong.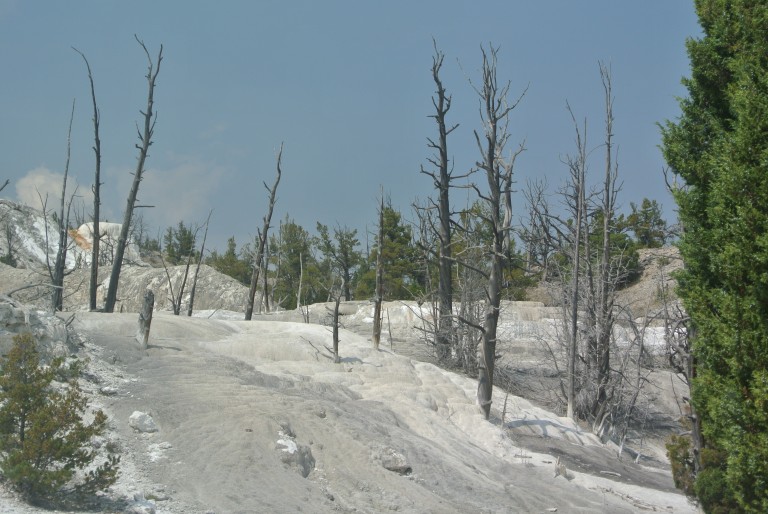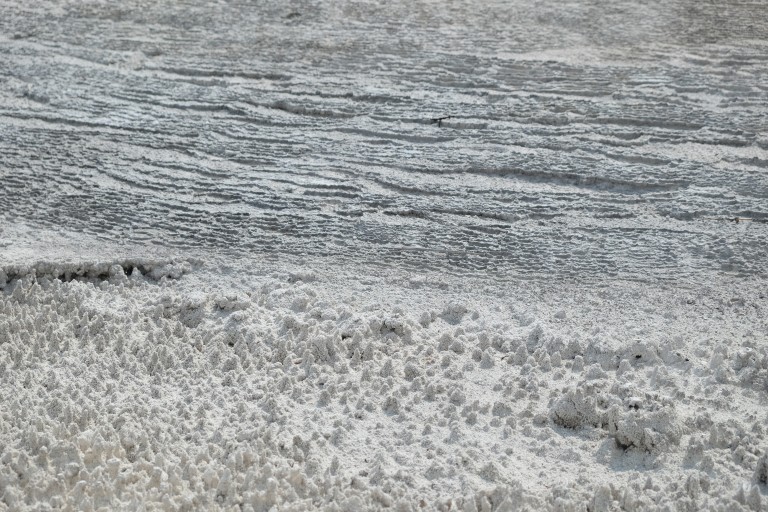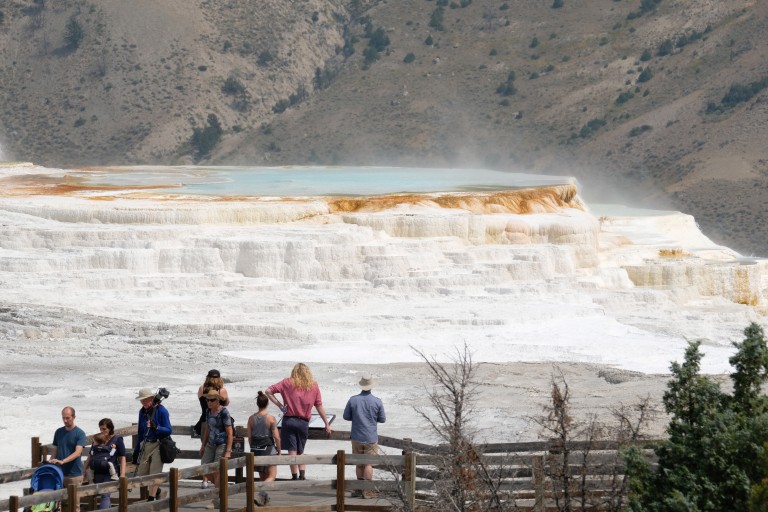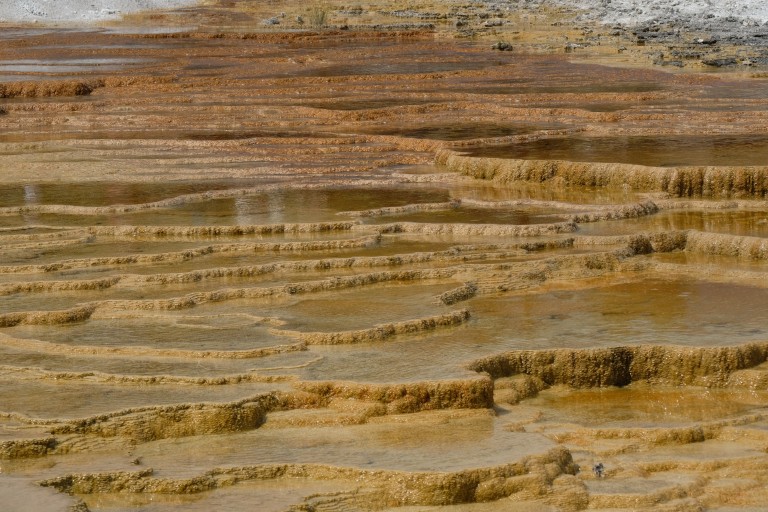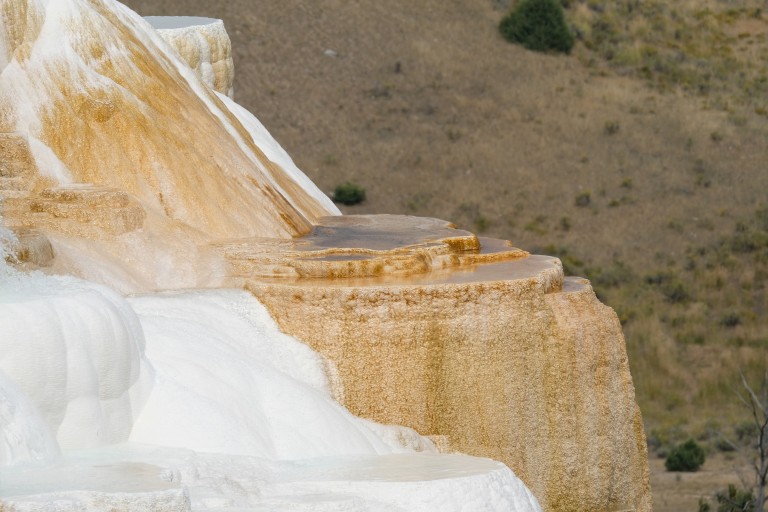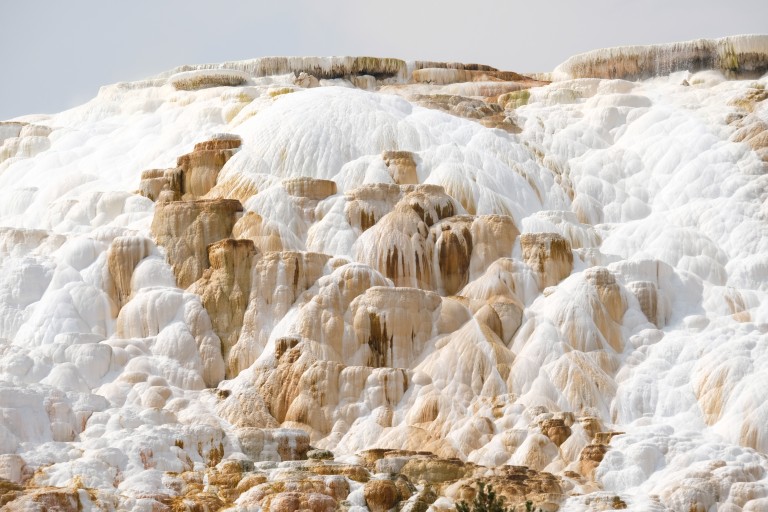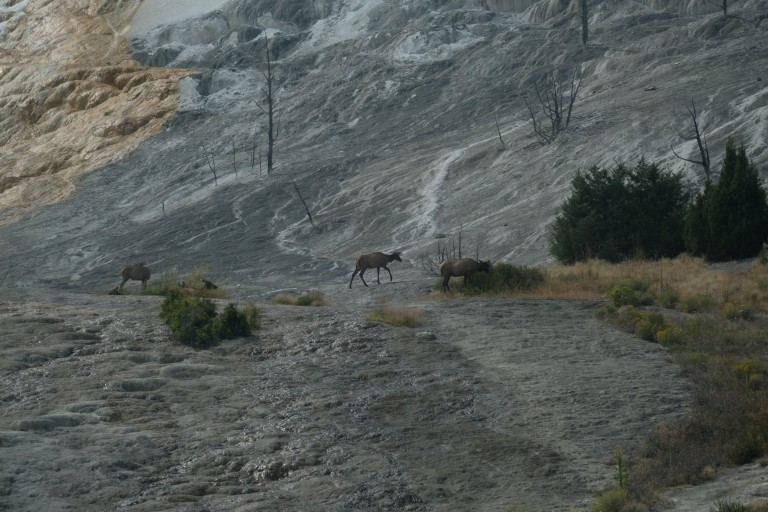 We spent the afternoon in the Tower-Roosevelt area and had supper at the Roosevelt Lodge before heading to the Lamar Valley in search of wildlife.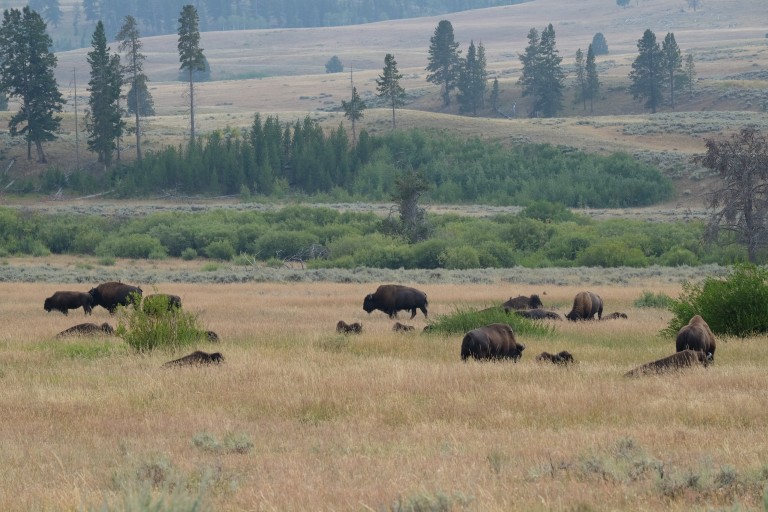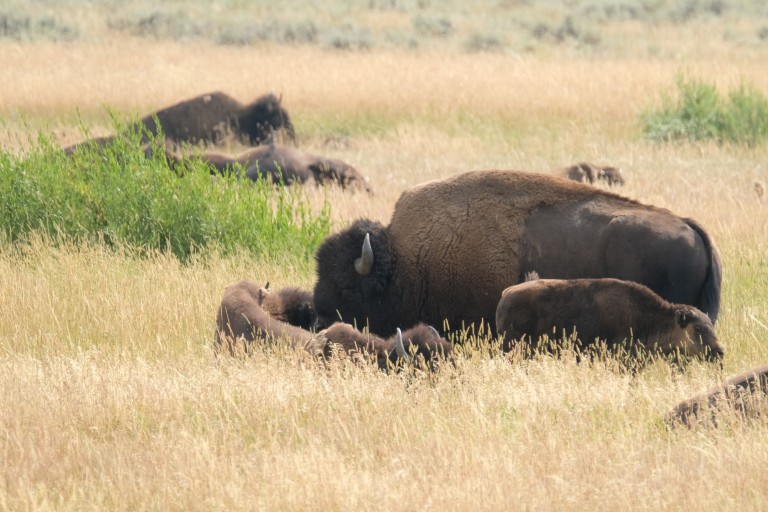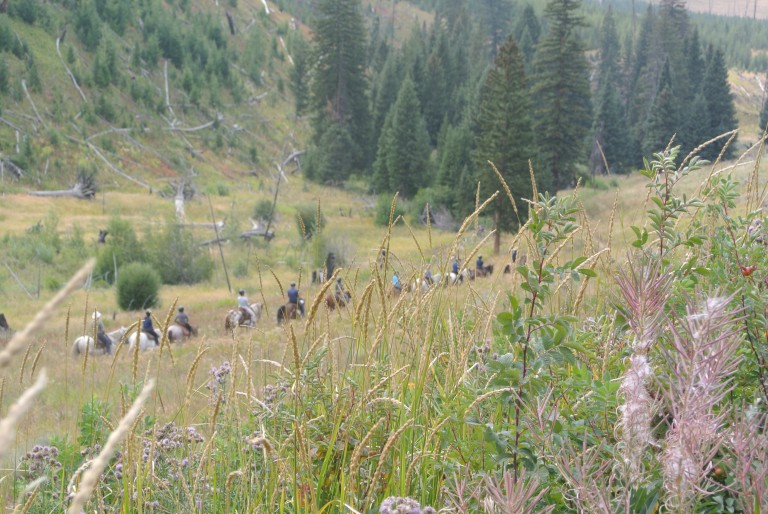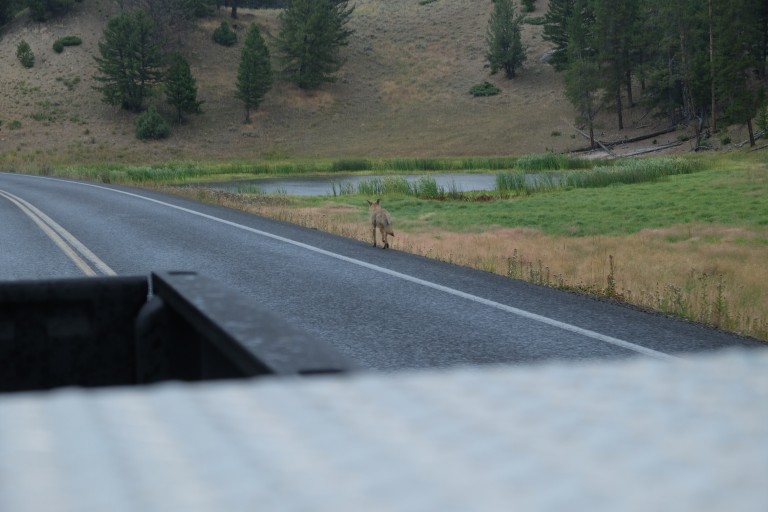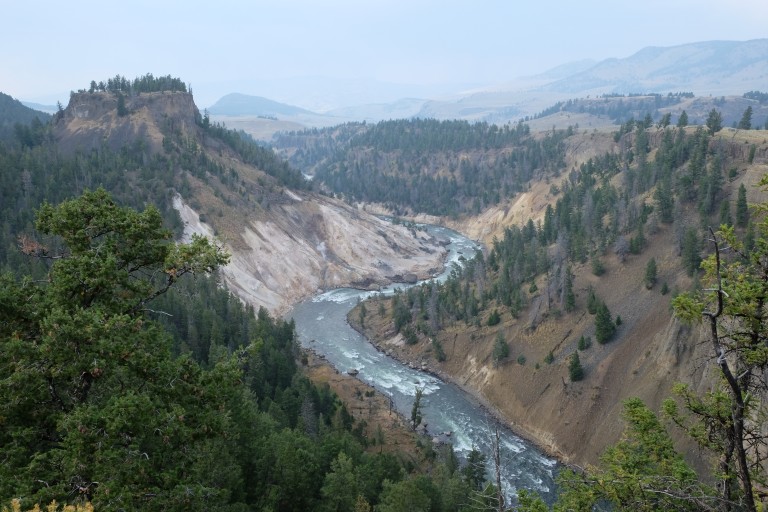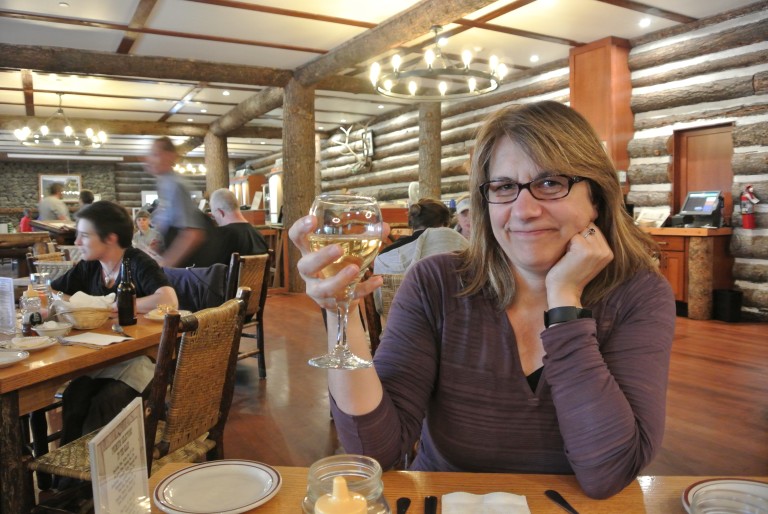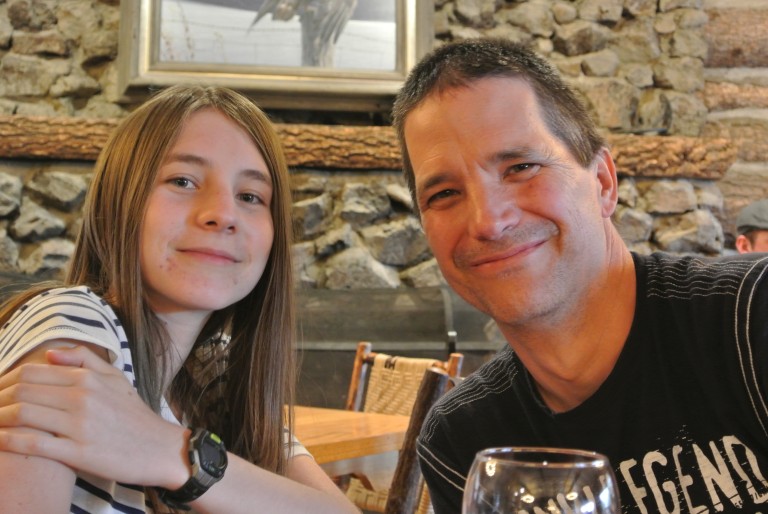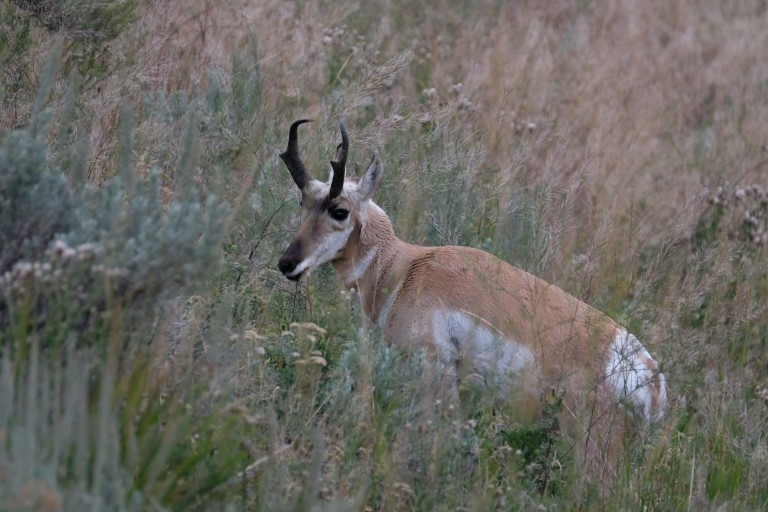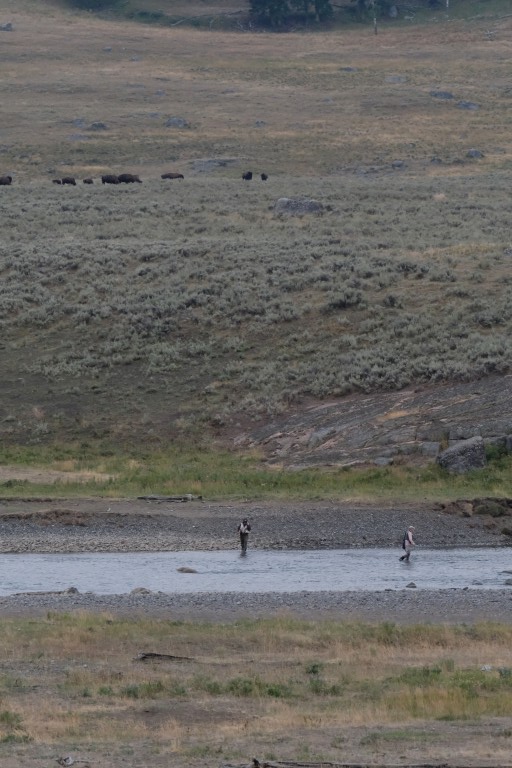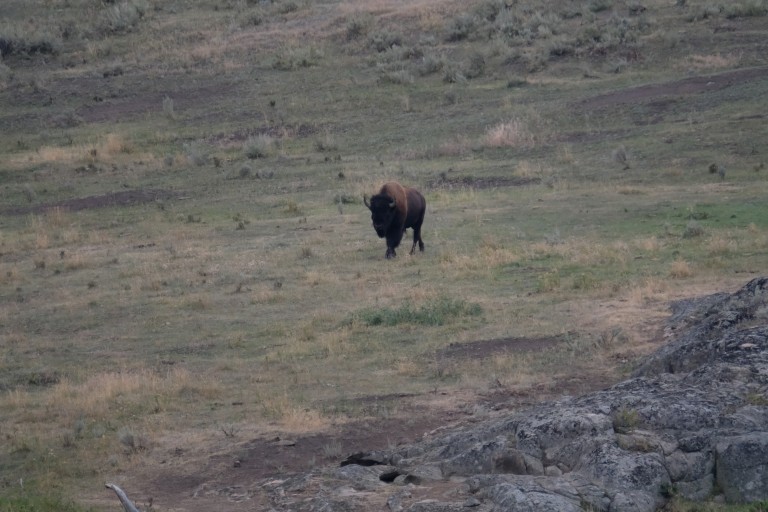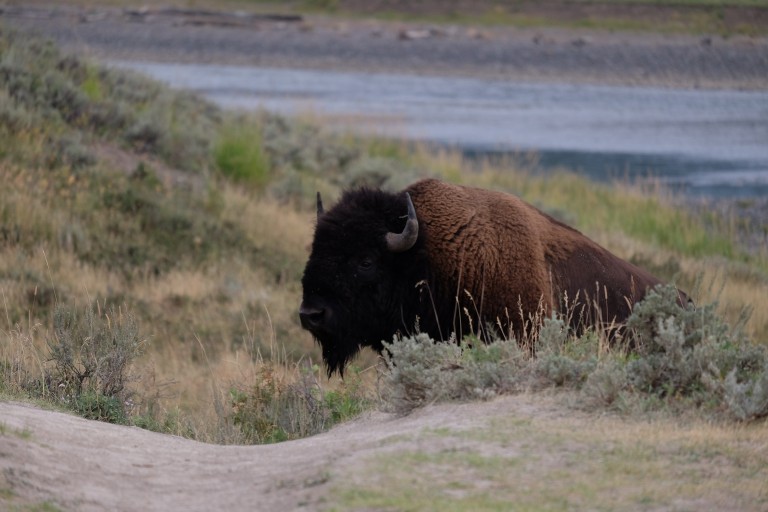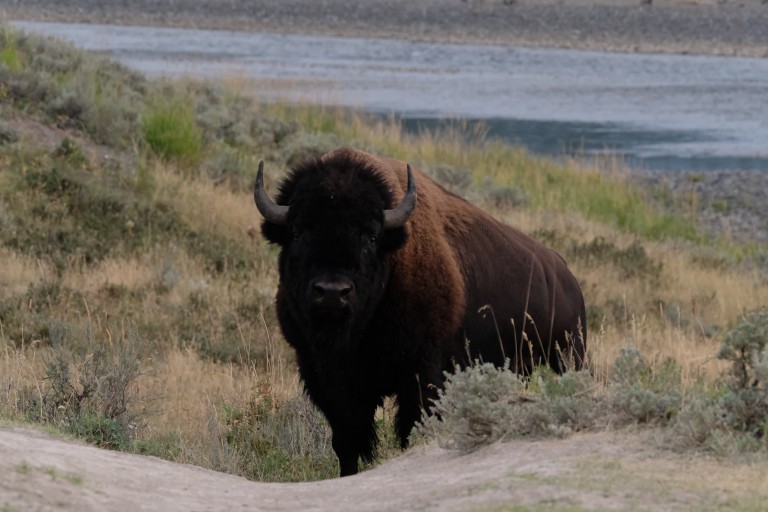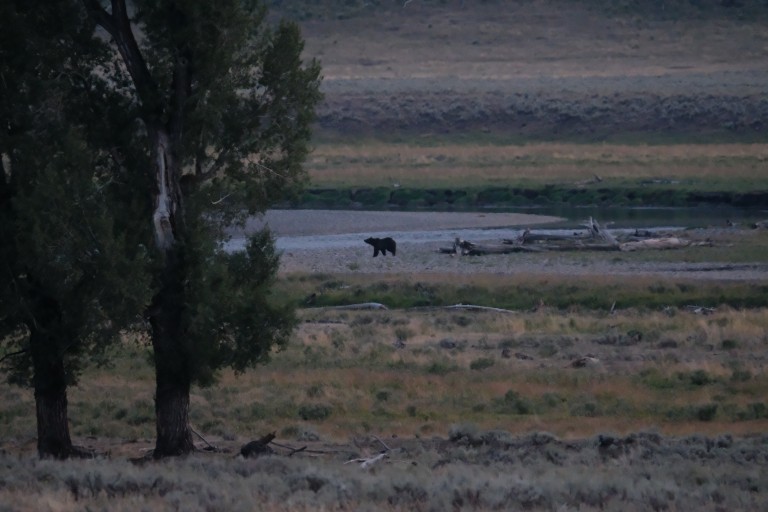 The Photographing Yellowstone book said we had to be at Artist Point by 9:45 to photograph the rainbow at the Lower Falls so Jessica cracked the whip to get us there.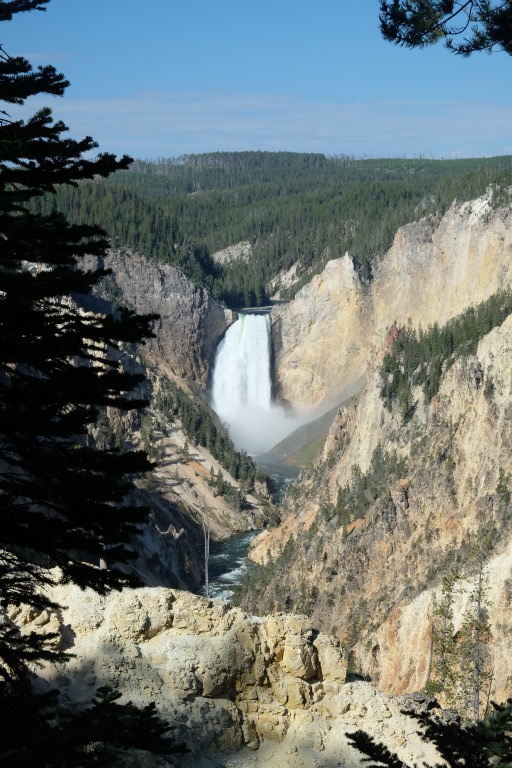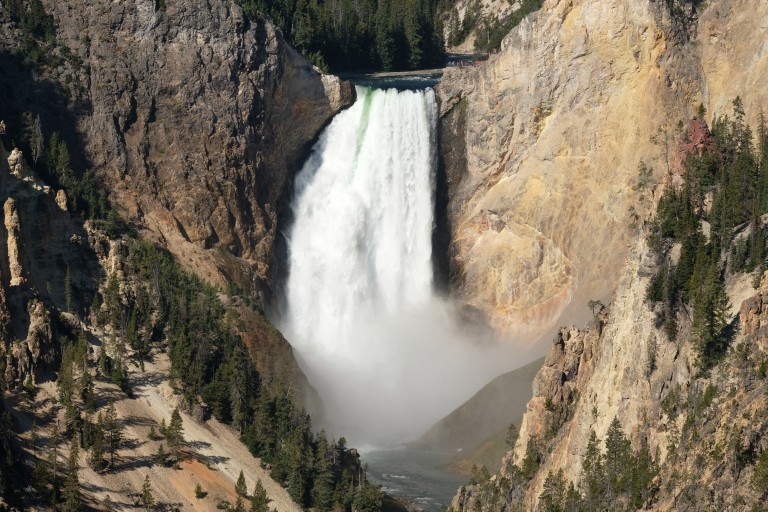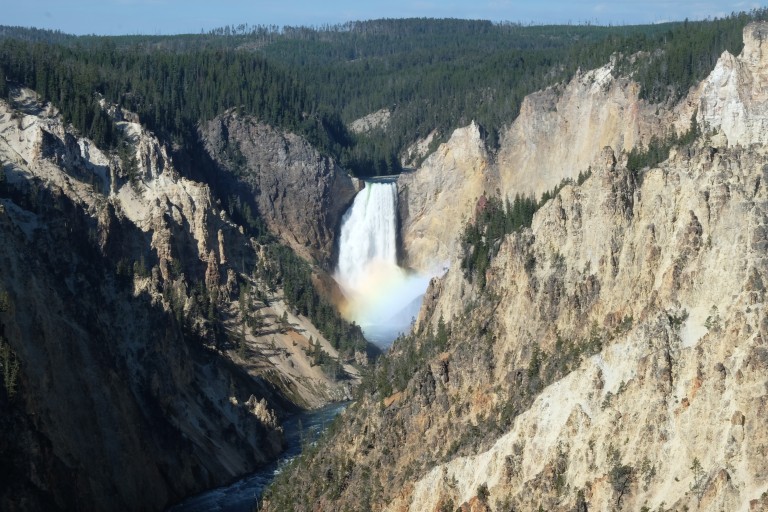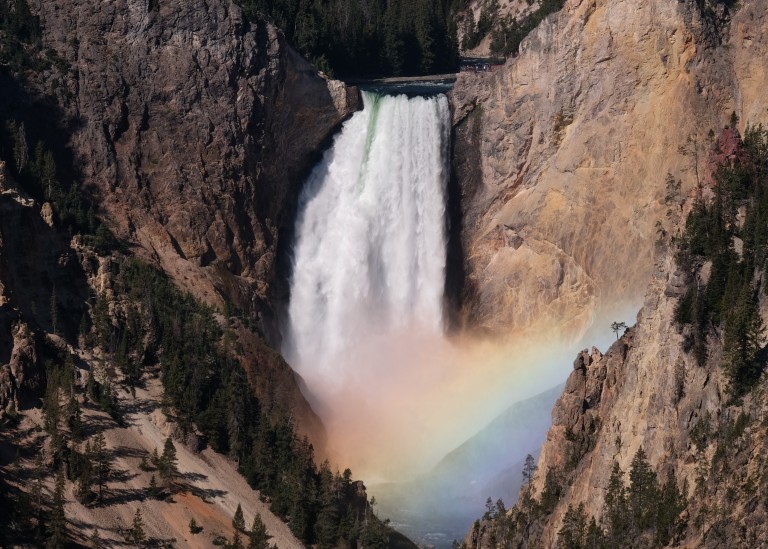 We also went to the Sulphur Caldron and Mud Volcano areas but took more videos than pictures.
We climbed more than a hundred floors when we went back to the North Rim trails in the afternoon.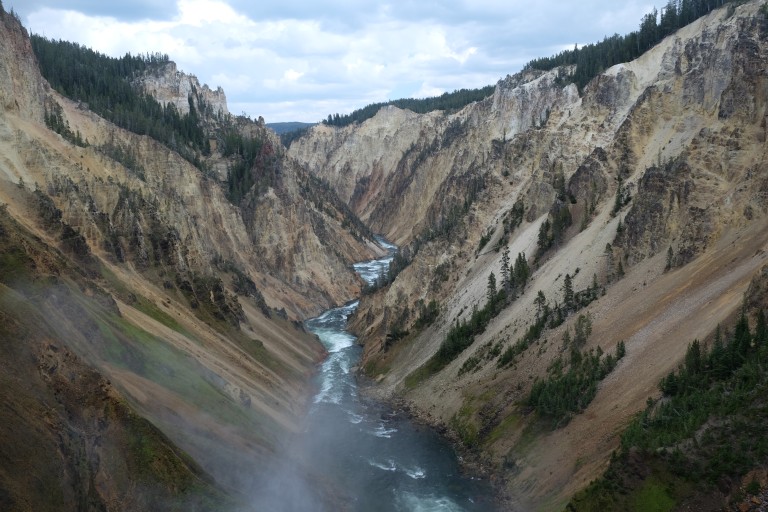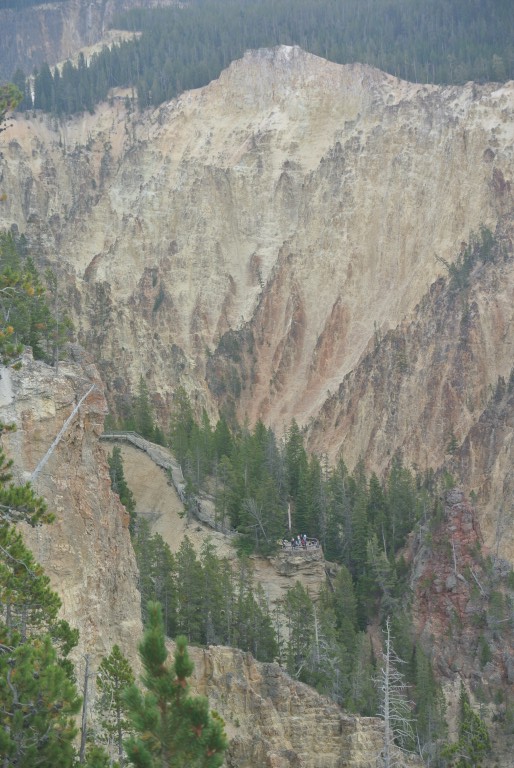 We stopped briefly at the Norris Geyser Basin but again took more video than pictures.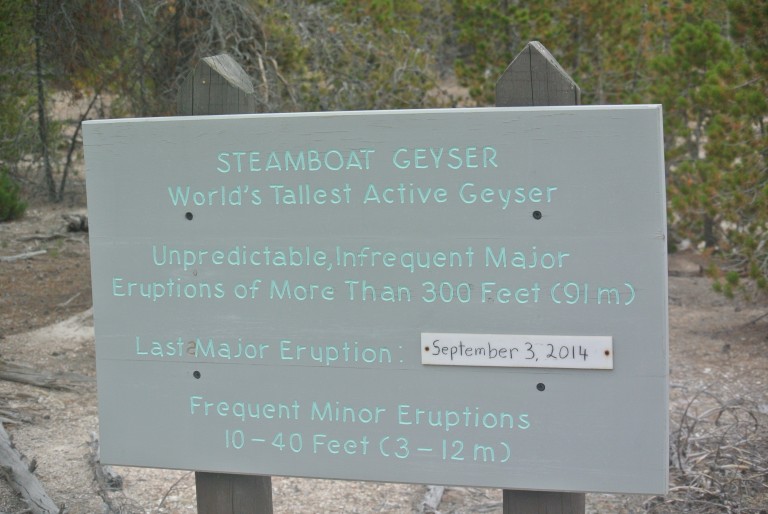 And here are the videos.
We took a reflection photo in the beaver pond on Beaver Creek as we left for home the next morning.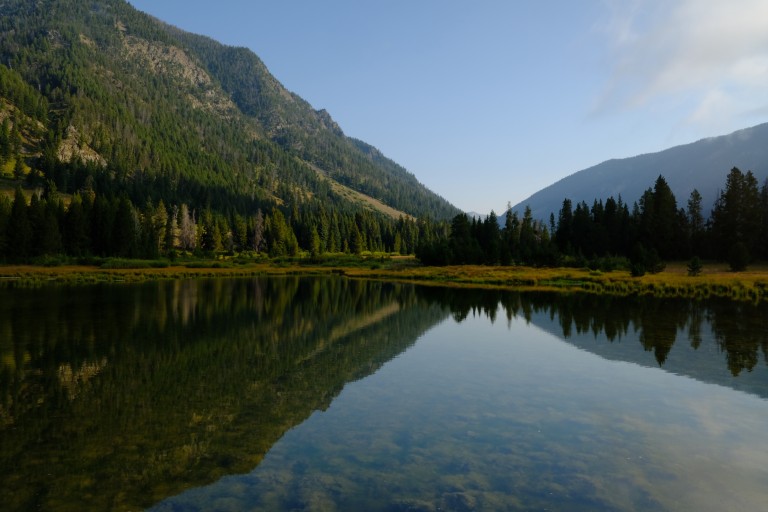 Because we had three days for the return drive, we were able to stop a few times. Wallace, Idaho and Leavenworth, Washington were two of the stops.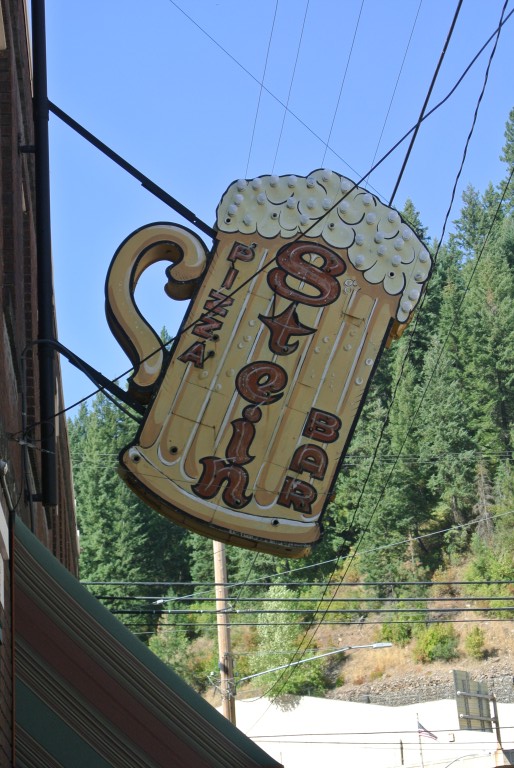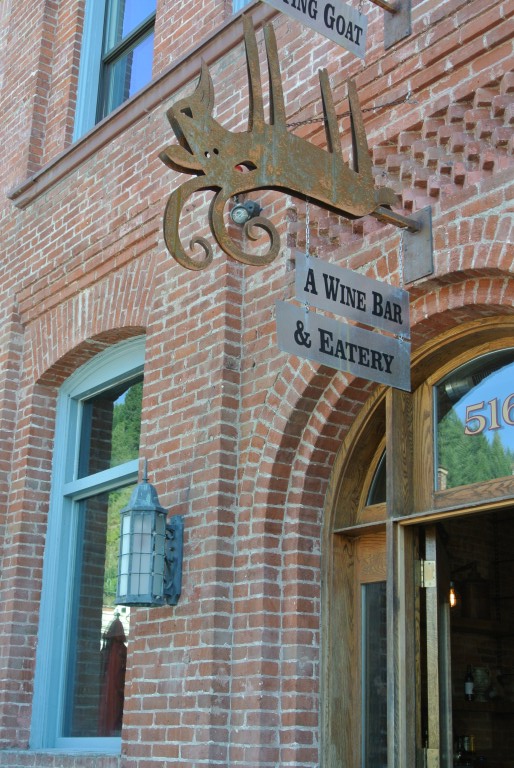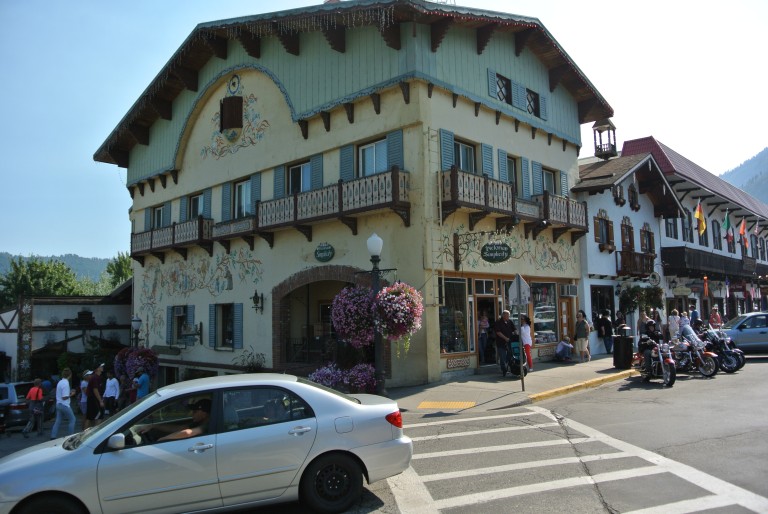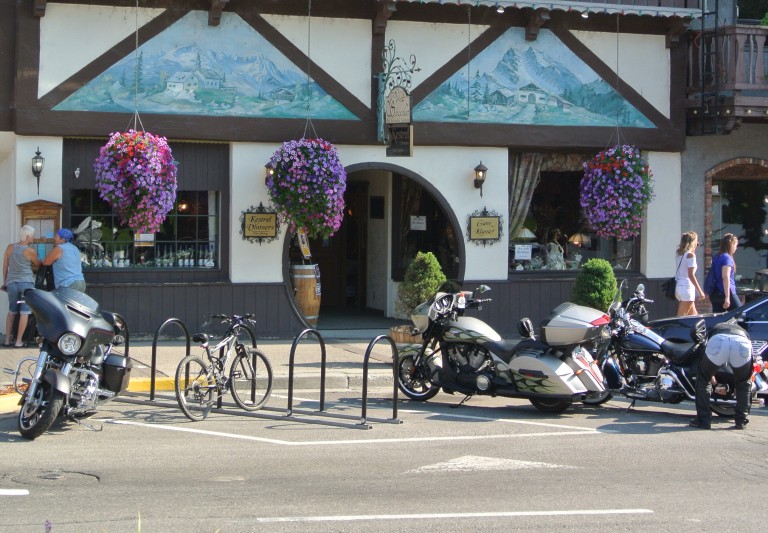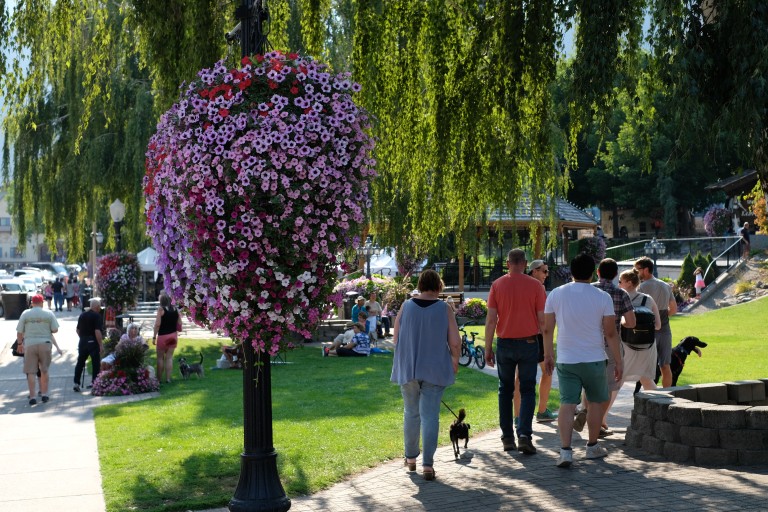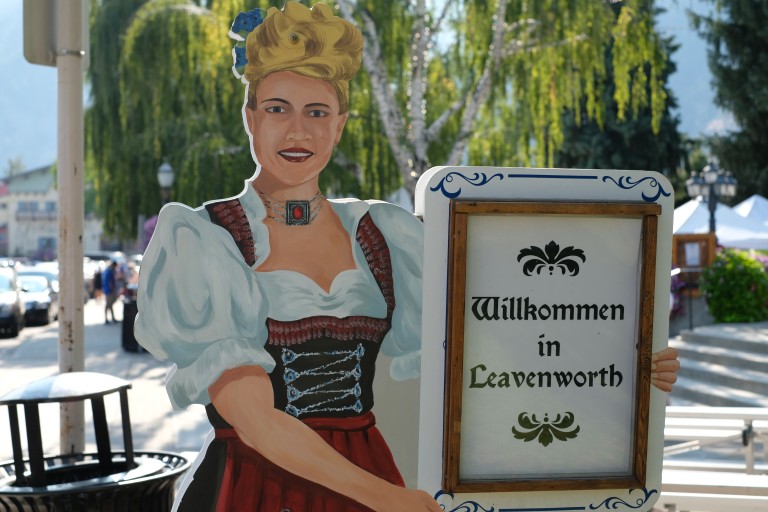 And the border crossing took three minutes!