Soccer Weekend
May 18-20, 2013
Jessica's team, the Fury, were in the Umbro Challenge Cup in White Rock on the long weekend. There was one game on Saturday: a 1-1 draw with the Coquitlam Renegades.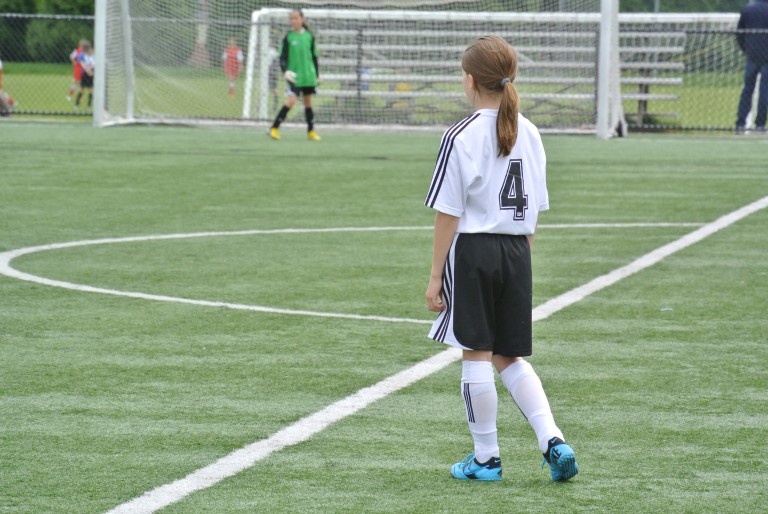 And then we rushed to the Whitecaps game at BC place because we received an e-mail saying our section was to participate in a Tifo.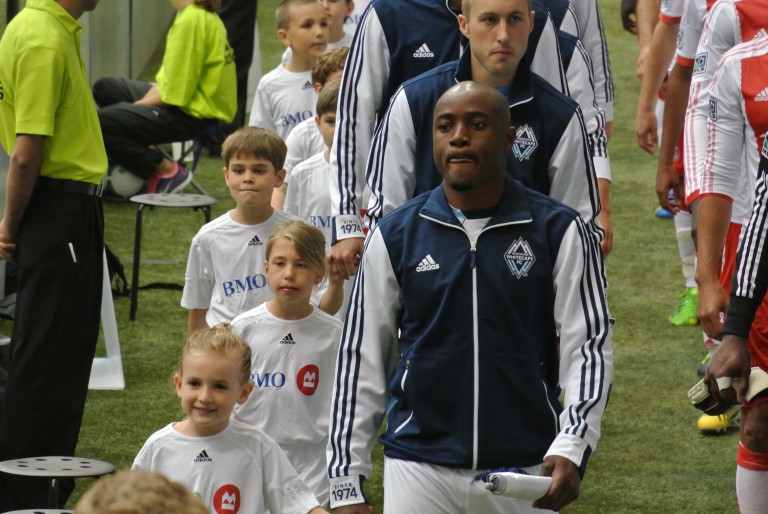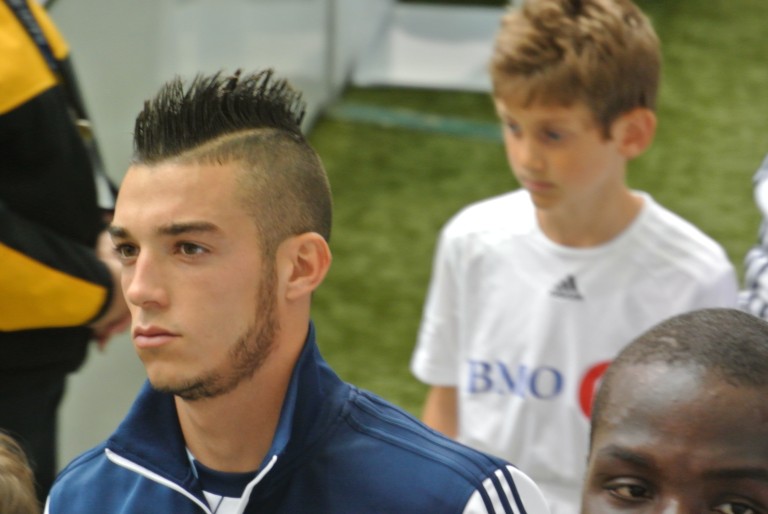 As it turned out, we were just outside the area where the Tifo took place.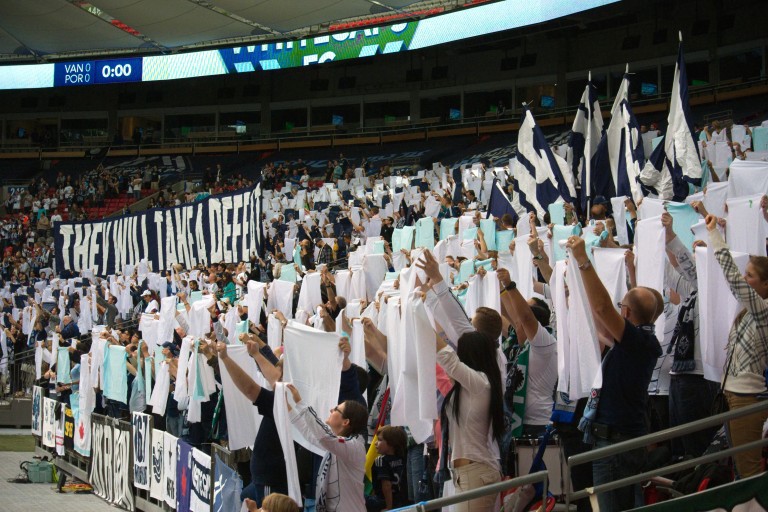 Jessica assured me that Psy was not at the game.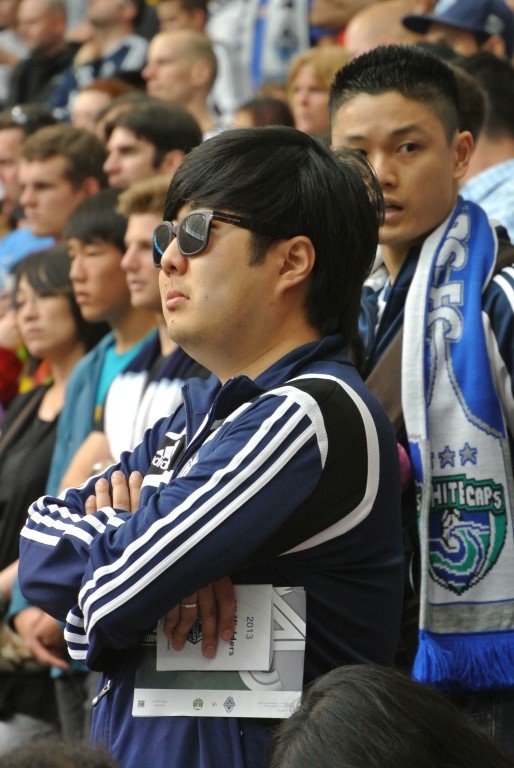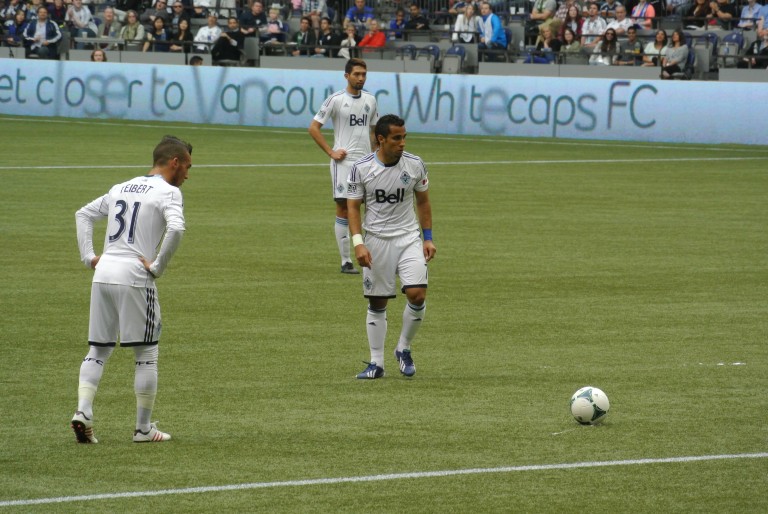 Refereeing played more of a role in the 2-2 outcome than it should have.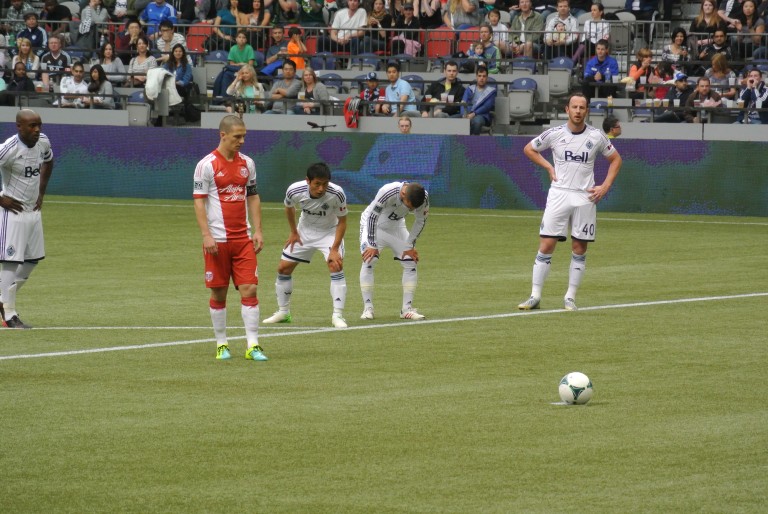 The next 2 days were all Jessica's soccer.
There were 2 games on Monday, so there was time for play between games.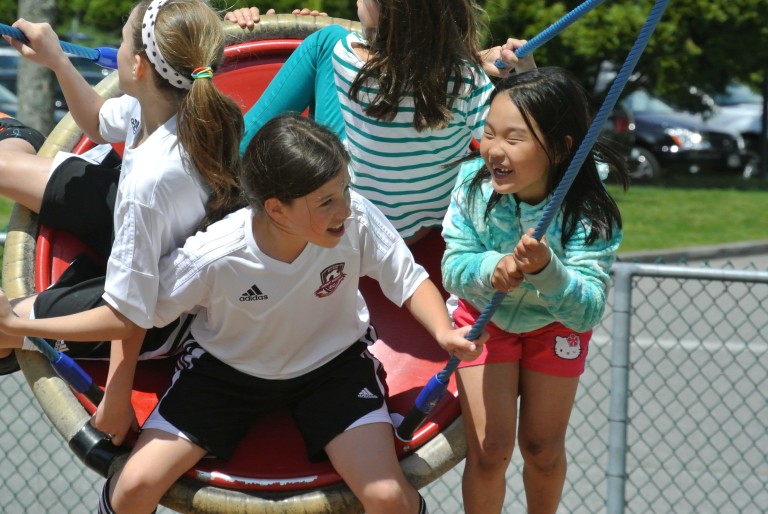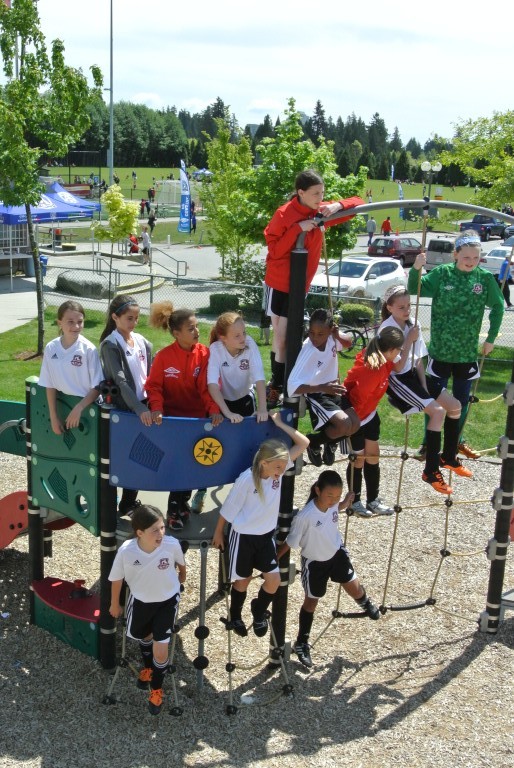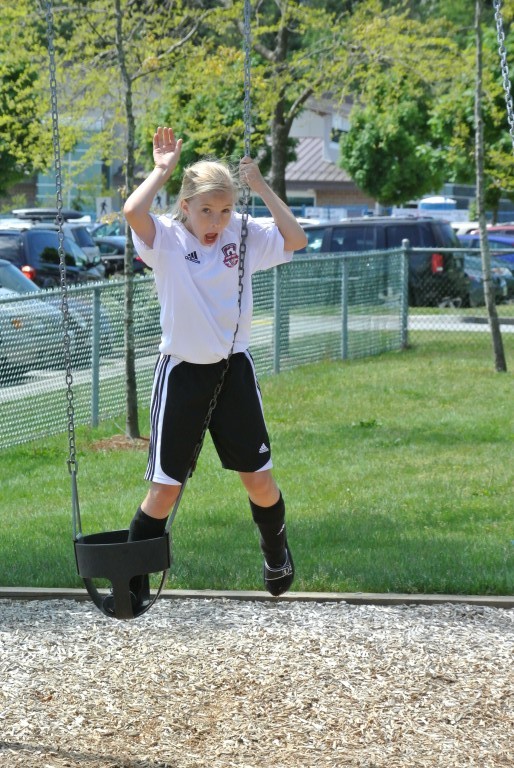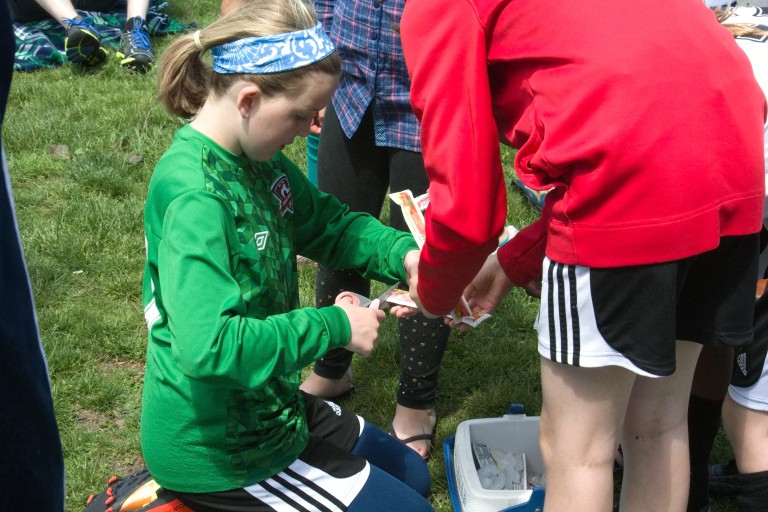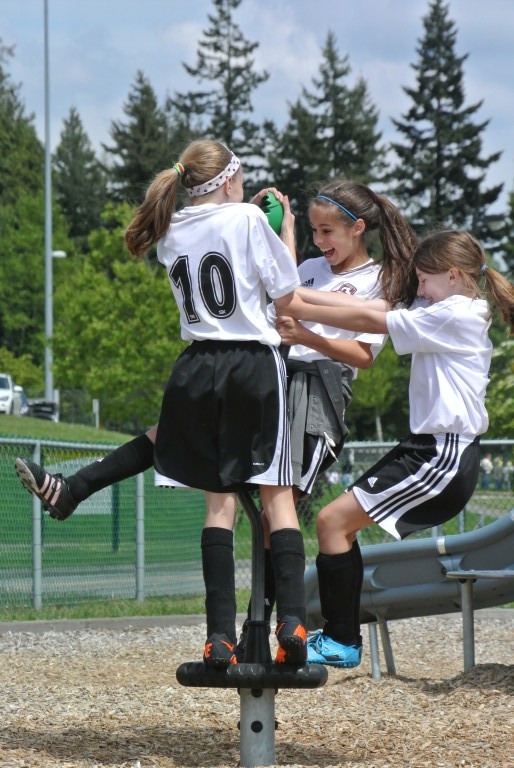 After the draw with Coquitlam Renegades, the Fury managed to outpoint the Renegades over the next 3 games for the tournament win! Watch the video for Jessica's goal and assist in the final game.