Summer Vacation
August, 2010
For this year's summer vacation, we went north to the birthplace of Grandpa Scott. We decided to camp cheap on the way there so we spent the first night in an empty lot in Cache Creek and the second in a Prince George parking lot.
Once we arrived at Tyhee Lake, Grandpa gave us a tour starting in Telkwa.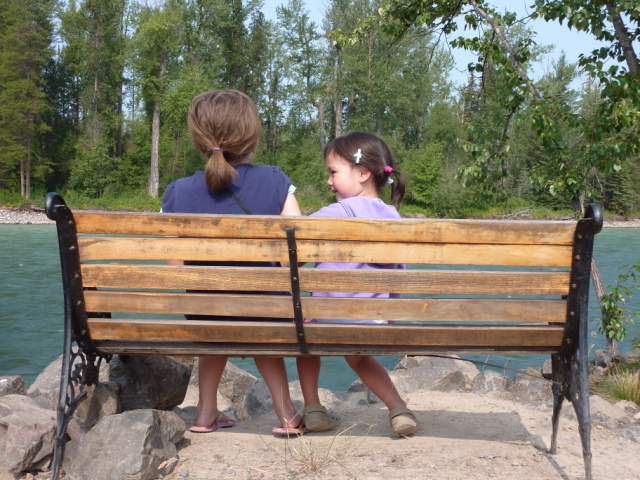 Then we followed the school bus route along Woodmere Road, seeing where Mr. Romaniuk hired Grandpa to tear down the Woodmere School when he was 12,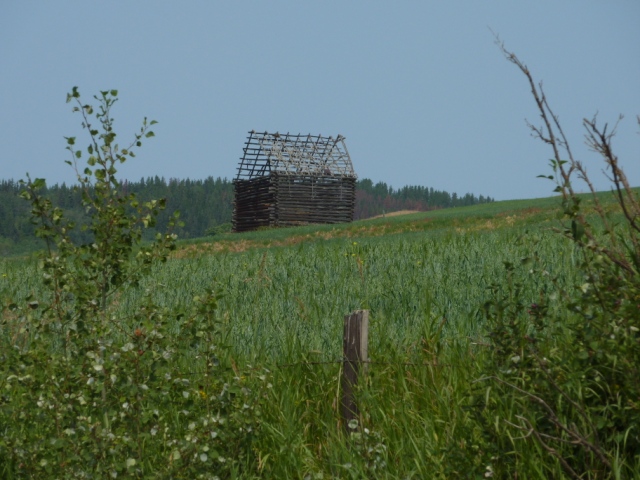 the eastern end of Woodmere Road where a coyote was seen in 1969,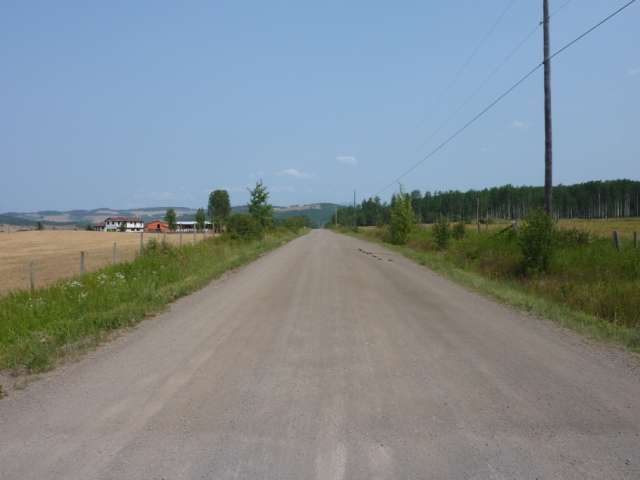 and the location of Bruce's "death by train". The tar paper shack that Grandpa lived in was just to the right.
Luckily, nobody was killed in the following train incident.
This is the bridge over the Bulkley River at Quick. Grandpa once got stuck hanging over the side.
Across the lake from the Round Lake Community Centre and above Woodmere Road was the property owned by Grandpa's parents.
Our first bear was seen while picnicking at the Round Lake Community Centre. We saw 2 more on our way to Moricetown along the Telkwa High Road.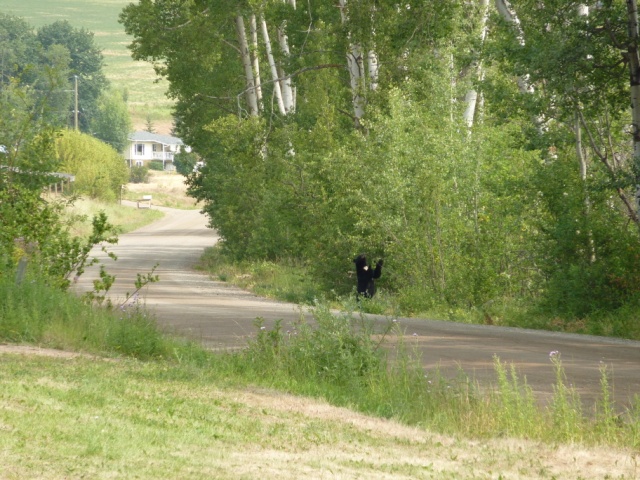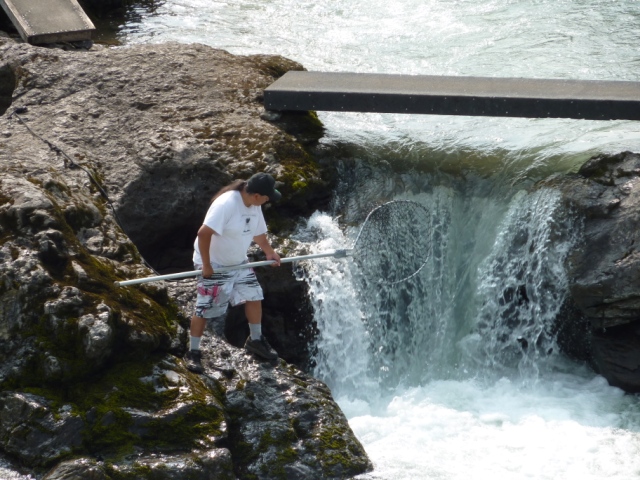 We stayed one night at Fraser Lake where everything got covered in tree sap before continuing to Barkerville. The first day we were accompanied by Grandma and Grandpa to the Richfield Courthouse.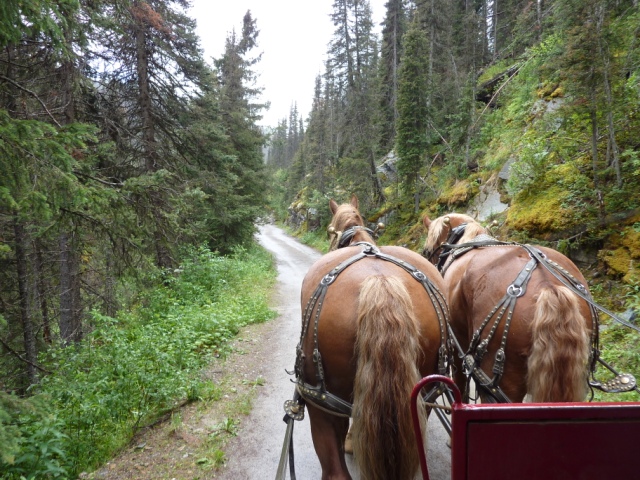 Only Grandma and Jessica paid for a round trip.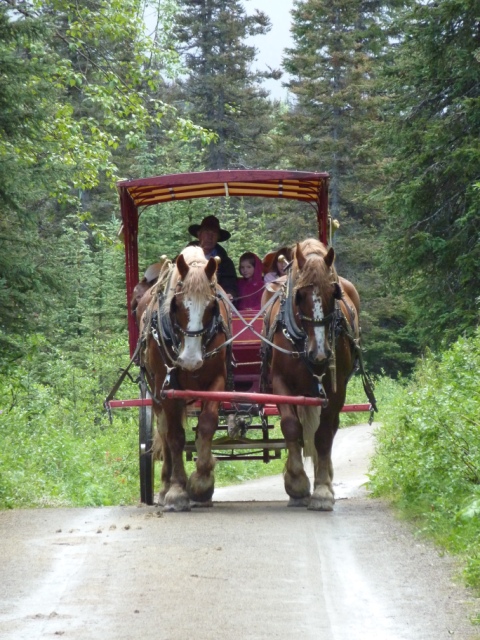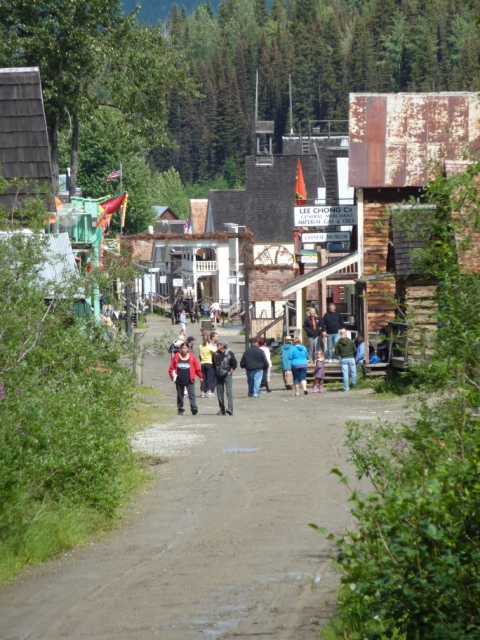 None of us entered the Sports Day competitions.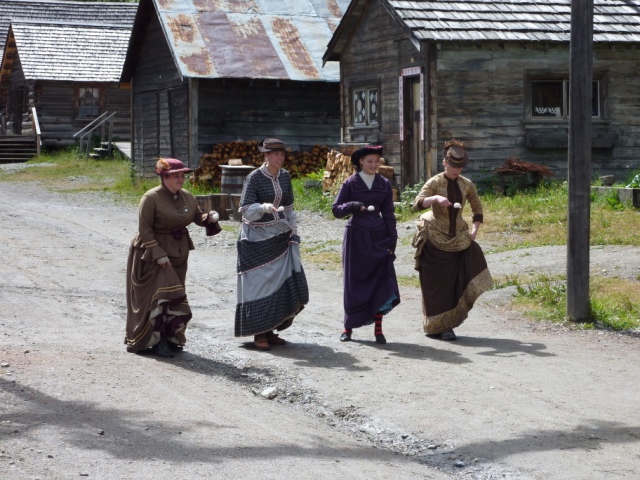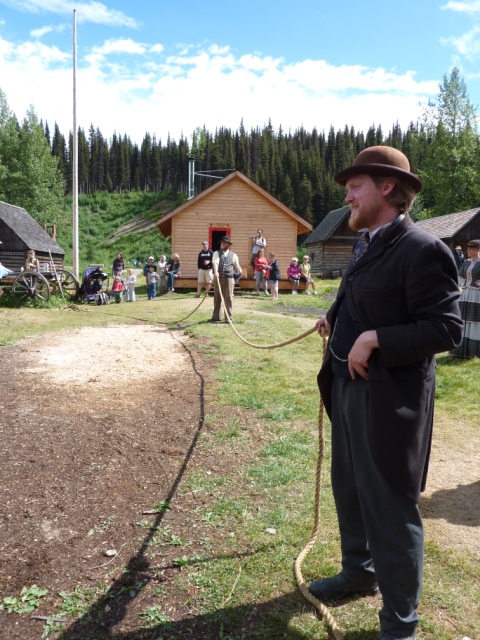 Zachary's sweet tooth was well used.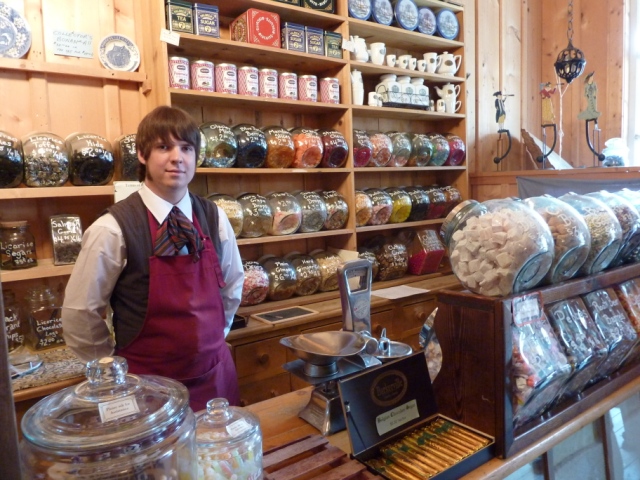 Ellen can't figure out where the building to the left of the church is in the first picture of this perspective study.
We ate dinner at the Lung Duck Tong restaurant and then visited the horses while we waited for the evening British Music Hall show.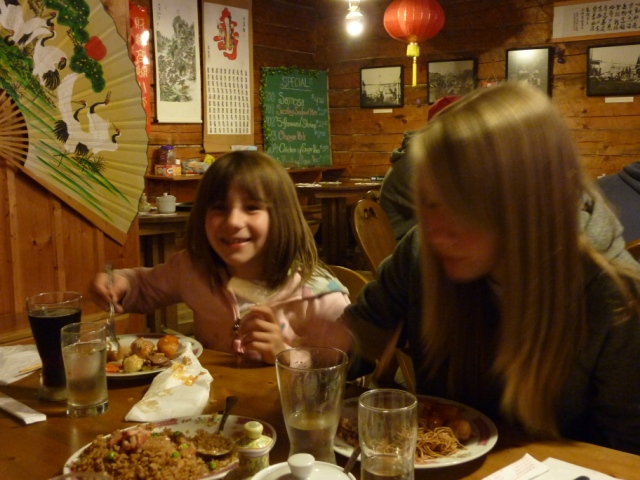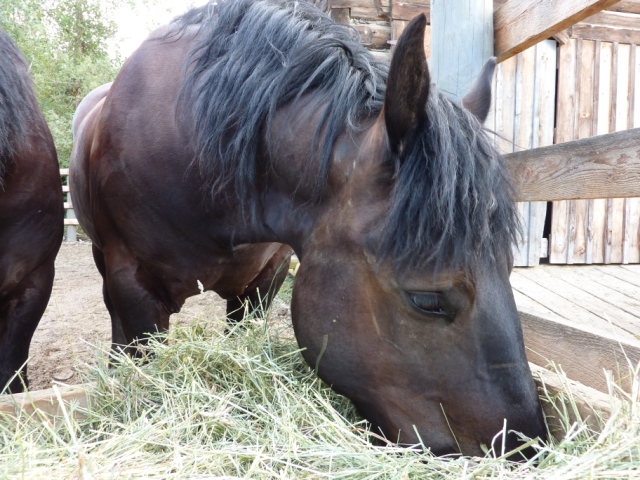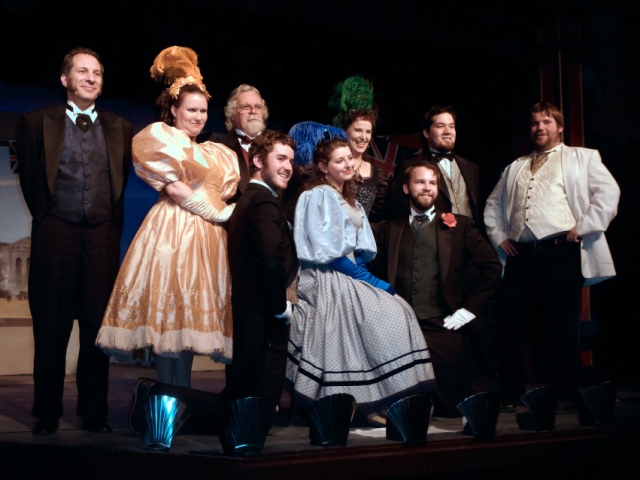 The next day we returned to do the few remaining things on our list: pan for gold,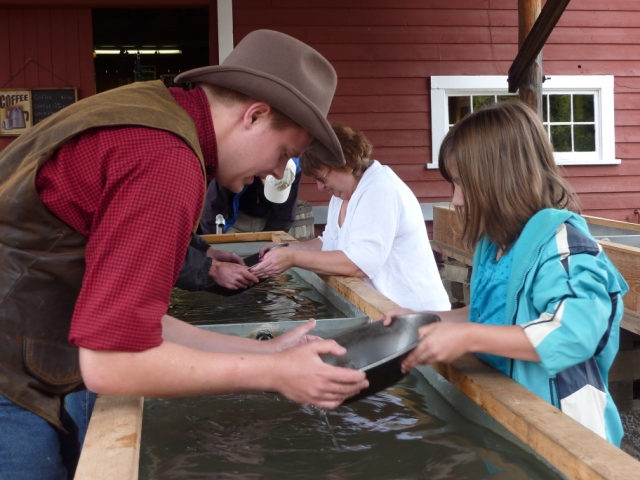 ride the stagecoach, and buy more candy.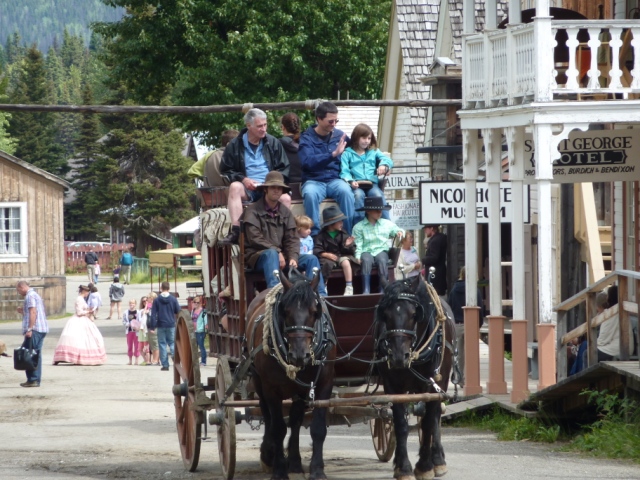 On the way out we saw more than a few gophers.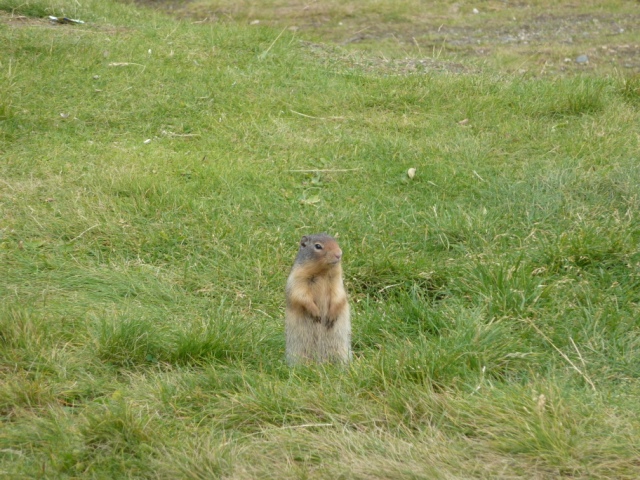 Here's the Barkerville video compilation.
Jim and Ellen checked out the art galleries in Wells but didn't find anything they wanted.
We shortened our trip back to 2 days, so we stayed at Green Lake.

Hell's Gate was our rest stop on the last day of travel.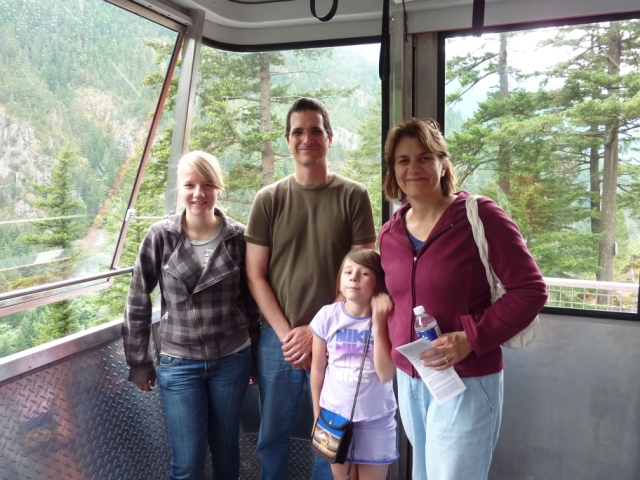 We arrived home just in time to have our truck stolen. Perhaps we should have stayed another day.