The Fair at the PNE
Do it all at PNE 2003!
Our annual trip to the PNE was August 22 this year. We went to our usual favourites, starting with Monster Motor Madness. New this year was Draco the Dragonater. We were disappointed that he didn't drool on us.
The extreme motocross riders defied gravity again this year.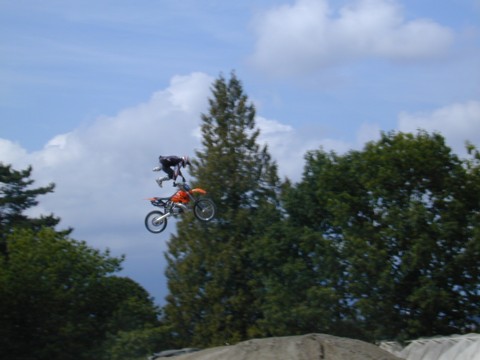 The Eukanuba Superdogs ran a pinball course this year and many didn't make it through the course in the required time.
A Superdog wannabe was tested against the North American Obedience Champion. Can you tell which is which?
The Cirque Pop performance was very similar to last year, except for the dancer who lost her top. Fortunately for the dancer, Ellen may have been the only person who noticed. Ellen said she did a very good job finishing the performance with one hand holding her top up.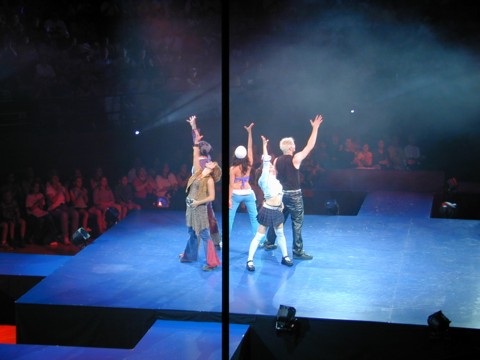 Something new at the fair this year was Equestriana, a musical show starring 20 horses and riders. The show tells the story of a girl, Emily, and her horse, Pride.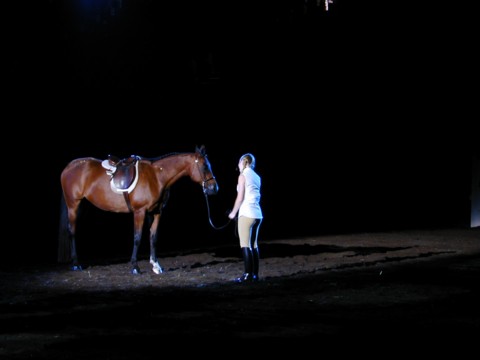 The "BeeGees" were at the concert stage on this night.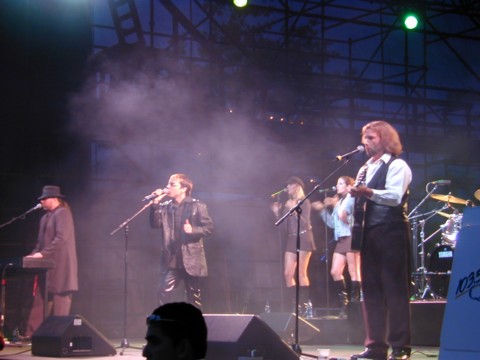 Our final stop of the day was the Kids Area of Safeway Farm Country where Jessica enjoyed petting the little goats.