The Fair at the PNE
The High Point of Summer!
We went to the PNE (Pacific National Exhibition) with the Fang's and Carmie on August 31, 2002.
The wait for the PNE Prize Home was shorter this year. Thank you to Susan for the VIP tickets.
The Secret Garden bedroom was a big hit with the girls in the group.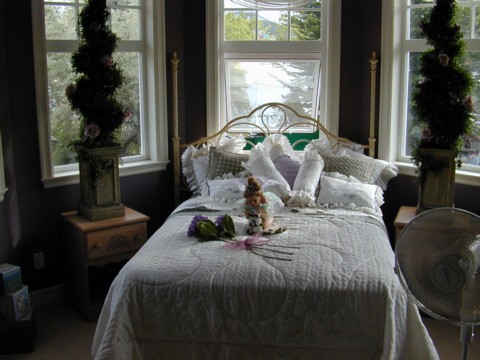 The Superdogs put on an entertaining show, again. Their 25th year at the PNE.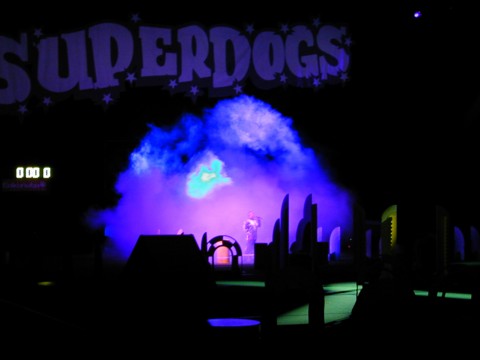 This year we were cheering on the red team.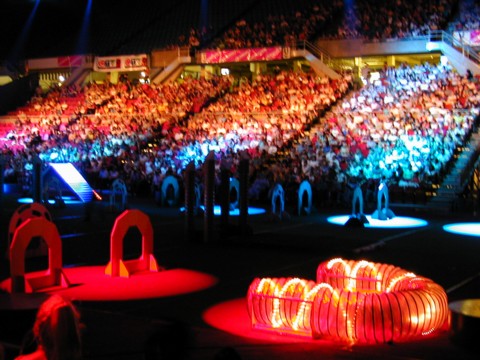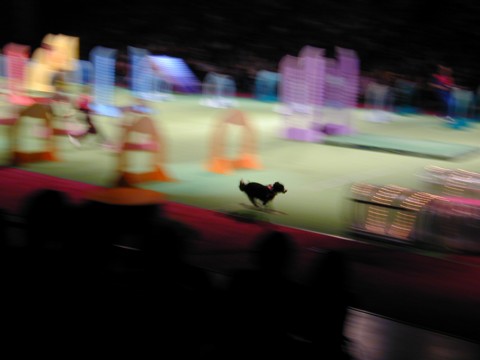 The Lipizzaner Stallions were performing at the Agrodome.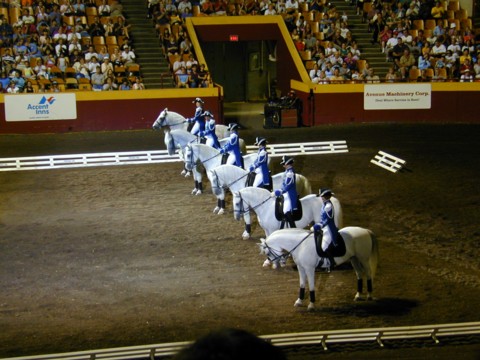 Cirque Pop 2k2 was popular, with sell out performances at every show.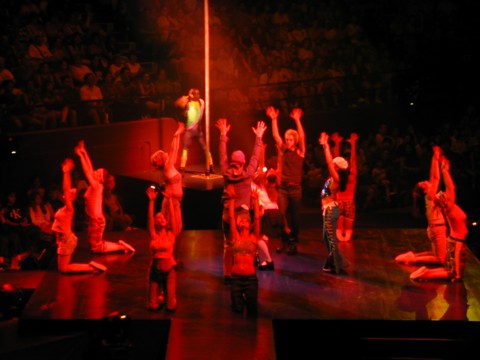 The show was a mix of music, dance, and acrobatics.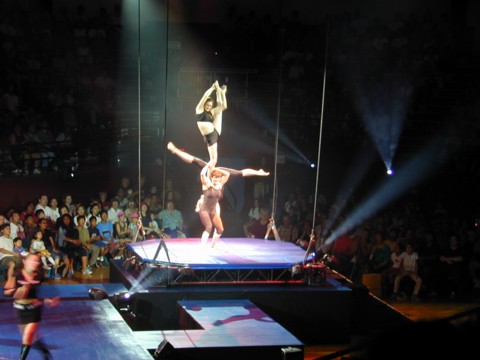 The Dynamics were performing at the concert stage.
At Monster Motor Madness, we saw Monster Truck racing.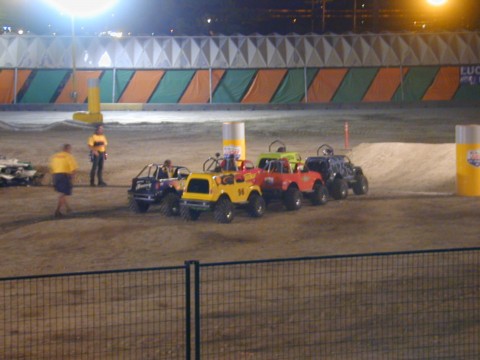 Okay, so those weren't the real monster trucks. The real monster trucks were much bigger and much louder. Many of the performances at the fair were loud, but the monster trucks were voted the loudest.
Cleanliness was the theme at this year's PNE as everyone bought Super Mops at the Marketplace and we came home with 19 sample bars of soap.