Port Moody Thunder vs. Royal City Hawks
at Westhill Park.
Zachary and Alvaro stop a Royal City forward.
Alvaro moves the ball up the field.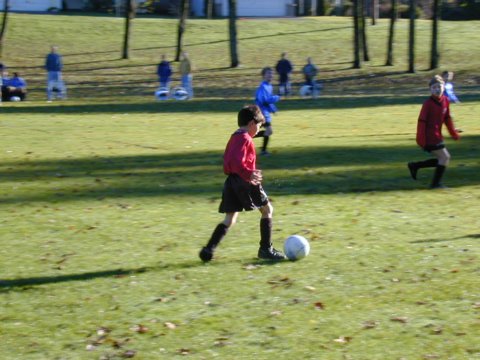 Free ball!
Zachary and Michael put pressure on the Royal City midfield. . .
and Michael comes away with the ball.
We didn't get a picture, but Zachary scored his first goal! A shot from the top of the goal area, over the keeper, and off the crossbar!
Port Moody had more chances, but Royal City managed to put the ball in the net more times. Final score: 4 - 1.