The Fair at the PNE
The High Point of Summer!
We went to the PNE (Pacific National Exhibition) with the Fang's on August 26, 2001.
Our first stop was the Petting Farm.
After everyone washed their hands, we were off again.
As usual, the lineup for the PNE Prize Home was long.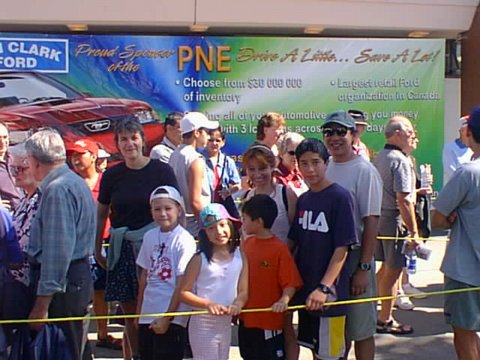 Next up was Zachary and Rebecca's favourite, the Eukanuba Superdogs. Rebecca liked Tricky. And Zachary thought Bumper was the fastest. We then hurried over to watch the Craz-E Crew Stunt Show perform their bicycle, skateboard, and inline skate tricks.
After some shopping in the Marketplace, it was time for the RCMP Musical Ride. This show was Ellen's favourite.
At Monster Motor Madness, we saw Monster Trucks,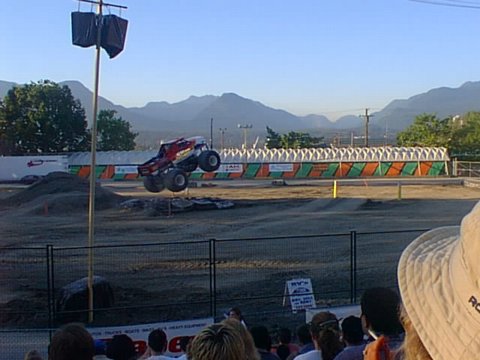 and motorcycle riders doing the same tricks the bicycle riders did, but 30 feet in the air!
We finished the day listening to Michael Buble sing at the Telus Mobility Concert Stage. Everyone was tired at the end of an action-packed day.